Accelerate your growth with a strong competitive edge
Your candidates are the lifeblood of your business, giving them more than a paypacket and showing that you are committed to their welfare and motivation can have the single biggest impact on your growth potential.
Because Engaged People Are Better People
Hive360 is working across the recruitment sector offering a robust, fully compliant and future proof alternative to the traditional umbrella company solution for temp payroll management.  But it's a solution that is so much more than payroll. Our game changing mobile engagement platform delivers vital pay and pension communication, 24/7 GP & mental health care support and an array of attractive lifestyle benefits in the palm of your candidate's hand.
It's an attractive commercial solution that delivers efficiencies and bottomline savings, but more importantly is really shaping our clients' competitive positioning and helping to drive business growth through attracting the best talent and securing high value contracts.
Currently using umbrella payroll? There are better alternatives. Find out more.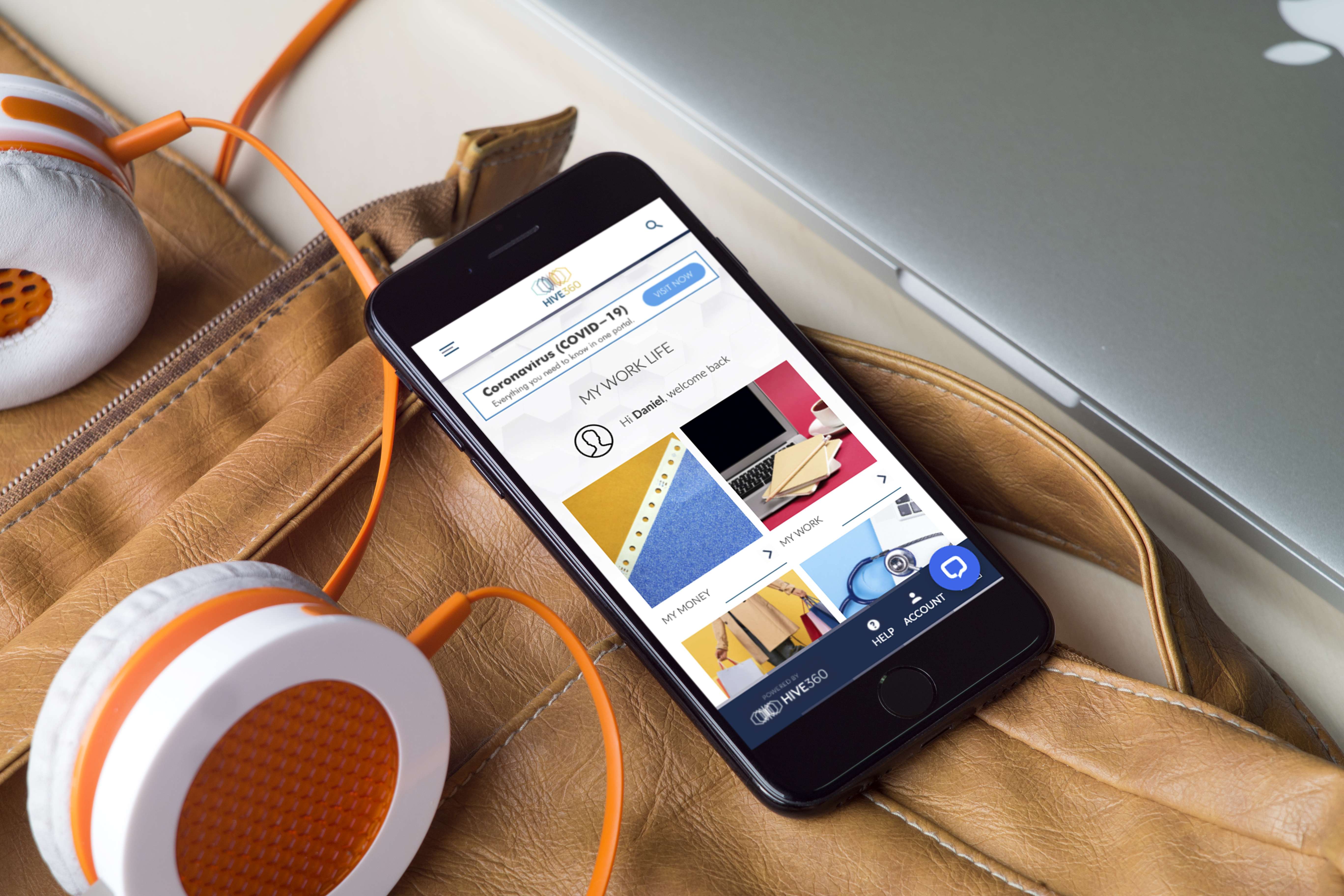 How is HIVE360 helping to transform recruitment businesses?
What do agency workers gain access to with Hive360?
At HIVE360 we offer a truly unique partnership where we work with you to manage the 'engagement experience' of your workforce.  With the gap between wages and inflation ever widening, and the pressure on recruitment agencies to support the health of their workforce taking headline status, being able to provide measurable savings and real welfare support is what's helping our clients to stand out from the crowd and strengthen their reputation and profile in the market.
Our customisable mobile portal gives agency workers access to vital welfare support, lifestyle benefits, pay and pensions in the palm of their hand including;
Professional health and welfare support with 24/7 telephone GP and mental Health counsellors
Access to a comprehensive discount portal for lifestyle and mobile phone savings and offers
Health, fitness and diet advice, gym discounts and vital resources
A digital payslip portal – secure, GDPR compliant and 'in your workers hands' whenever they need it
A unique workplace pension fund portal – with real time visibility on pension fund performance
Book a demo of our mobile engagement platform now
What else does the Hive360 solution include?
Hive360 offers you a total solution that streamlines your payroll administration, manages your pension auto enrolment, provides access to free HR legal support and delivers a creative and ground-breaking employee experience through our brandable mobile benefits portal. 
How does partnering with Hive360 work?
Transitioning your temp or permanent staff payroll to the Hive360 couldn't be simpler with our efficient transition process, where we take on all of the burden of transitioning your payroll and manage a comprehensive communications program to your workforce.
We will manage all tax & NI calculations, ensure HMRC and RTI submissions are completed on time, ensure continual compliance against any legislative changes, and provide your employees with secure and encrypted GDPR compliant digital payslips.
Our expert payroll team provides telephone hot line support for any pay queries from your employees, acting as a seamless extension of your business. And our team of pensions experts will manage your entire auto enrolment scheme administration, ensuring your full compliance.
If you're looking for a way to stand out in a crowded market – get in touch with Hive360 today.