We're experts in recruitment agency PAYE payroll, wellbeing & benefits provision (including those Governed by the GLAA) and we bring it all together in one powerful and unique solution.
We work with you not only to deliver accurate, on time and fully transparent agency worker pay, but we also work to create significant cost savings on your PAYE Payroll & Pensions Administration, improve your internal process efficiencies and reduce your overheads.
But that's not where it ends we also include a complete package of vital communication, benefits and well-being support like telephone GP and Mental Health counselling services via a mobile app to help you really look after your workforce.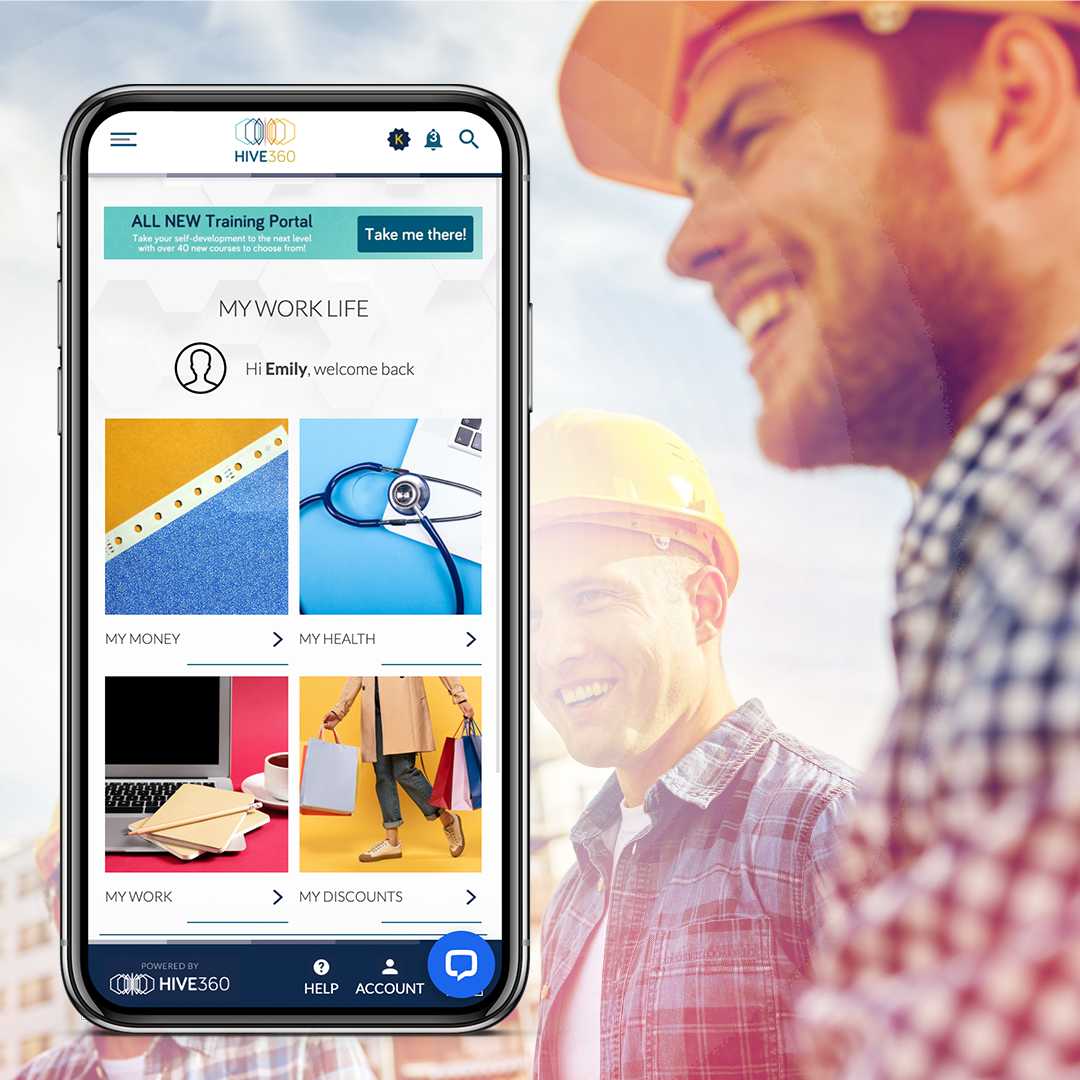 Why You Should Outsource Your Recruitment Agency Payroll
Outsourcing your agency payroll and temporary worker employment and processes to HIVE360 is one of the smartest business moves you could make. We can manage your recruitment agency payroll and all employment administration responsibilities so that you can focus on growing your business.
As experts in recruitment agency PAYE payroll, wellbeing, and benefits provision, HIVE360 offers a comprehensive solution that brings together various crucial elements, and importantly – allows you to focus on your core competencies as a recruiter.
Here's why you should partner with us at HIVE360:
Accurate And Timely Payroll
At HIVE360, we ensure accurate and timely processing of agency worker pay. By leveraging our expertise in payroll management, we handle all the necessary calculations, deductions, and tax obligations.
Cost Savings
You can expect significant cost savings by outsourcing your recruitment agency payroll and temporary worker employment responsibility to HIVE360. Our expert team streamline the PAYE payroll and pensions administration processes, enhancing your operational efficiency and reducing your overheads.
Want to see how much you could save? Use our free cost-savings calculator to see how much HIVE360 can add to your bottom line.
Compliance And Transparency
At HIVE360, we are experts in PAYE payroll, so you can be assured that our team keep you fully compliant and in line with all legislation changes and HMRC requirements. We are also GLAA license holders which means we can fully support you GLAA workers with a fully transparent pay and pensions portal and easy-to-access wellbeing support for workers' safety, welfare and protection. By outsourcing recruitment agency payroll, you can rely on our expertise to navigate the complexities of employment legislation, ensuring that your payroll operations adhere to all legal requirements.
Future-Proof Solution
HIVE360's solution is designed to meet the demands of evolving regulations. By partnering with HIVE360, you can future-proof your temporary worker employment and payroll processes, staying up to date with changes in employment laws and regulations.
Pension Administration
At HIVE360, we provide auto-enrolment pension administration services, working with high-performing workplace pension providers. This ensures that temporary workers' pension contributions are managed efficiently and comply with legal requirements.
Employee Wellbeing Support
If you own a recruitment business, there is nothing more important than your candidate experience, which is why with the HIVE360 recruitment agency payroll solution, you can be sure that we will partner with you to offer the best employment experience.
HIVE360 offers a complete package of vital communication, benefits, and wellbeing support. By prioritising employee wellbeing, we can help you care for your candidates and foster a positive work environment that boosts your reputation and ability to attract and retain new talent for your clients.
Operational Efficiency
Outsourcing your recruitment agency employment and payroll processing improves the efficiency of your internal processes; our streamlined payroll solution reduces your administrative burden and frees up your time to be used elsewhere.
Legal Advisory Support
HIVE360 includes HR legal advisory support as part of our recruitment agency payroll solution. This ensures that you receive ongoing guidance and support to maintain compliance with employment laws, protecting your company from potential legal risks.
Outsourcing Your Recruitment Agency Payroll With HIVE360
Partnering with HIVE360 offers a comprehensive and integrated solution encompassing various aspects of employment, payroll, benefits, and employee wellbeing.
By leveraging our expertise and technology, you can achieve greater efficiency, cost savings, compliance, and overall employee satisfaction within your organisation.
Start outsourcing your recruitment agency payroll and employment using the form above, or find out how much you could save with our cost-savings calculator.
What's in the Engage App?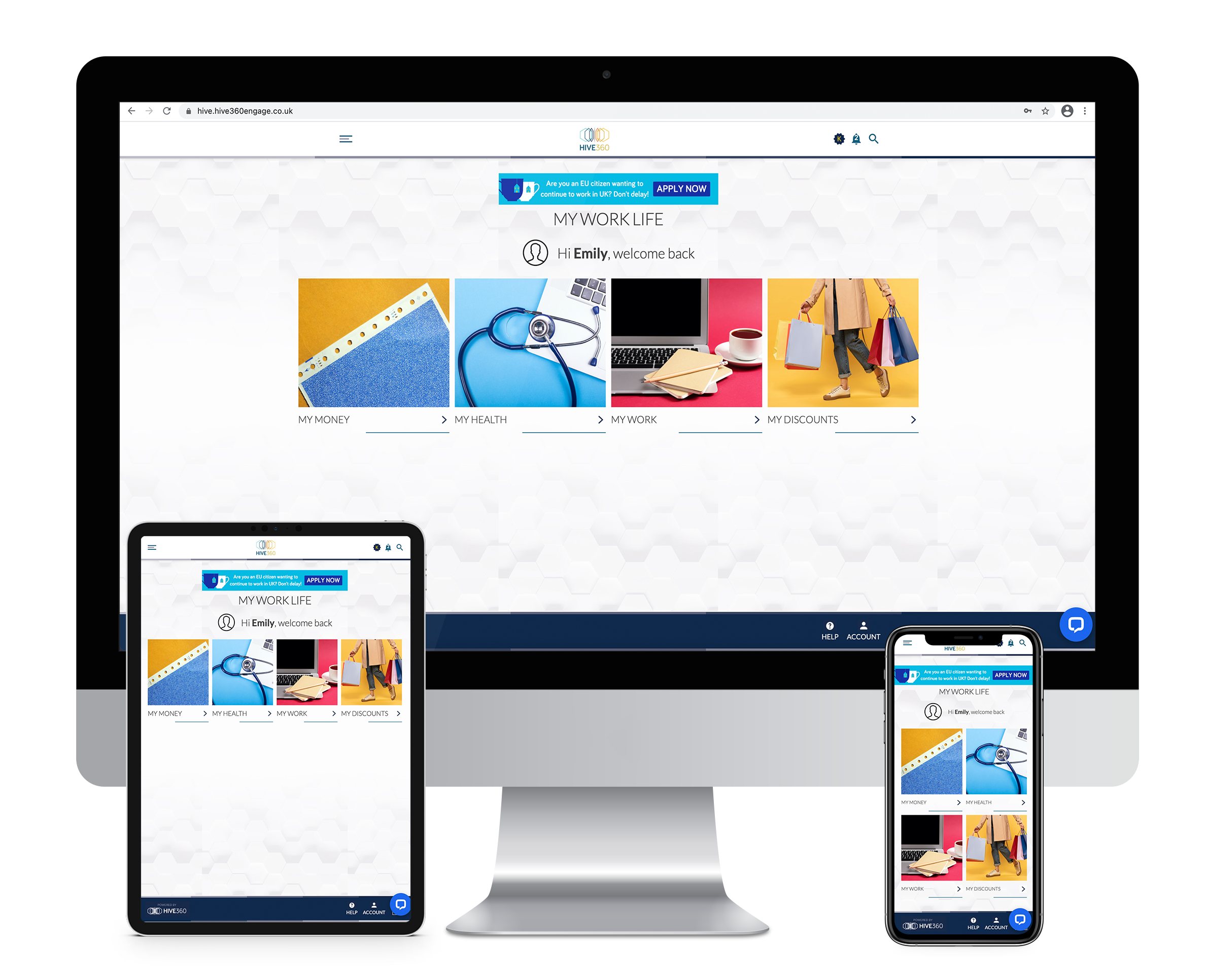 Our Ground-Breaking Benefits App gives employees and workers access to amazing benefits like 1000s of high street and online discounts, huge mobile phone savings, access to free telephone GP and counselling services, online training resources and much, much more...