If you're struggling to attract the best talent for your business, or your retention rates aren't improving, then you might need to look at your employee engagement. Low interest in work can be linked to several people issues that can limit your business efficiency. From absenteeism and poor performance to Employee Burnout and Wellbeing Struggles, it is vital more than ever before that companies of all sizes take engagement seriously.
So, how do you find ways to better engage with your employees, and provide them with vital health support, all whilst maintaining a cost-effective business?
Our Employee Engagement App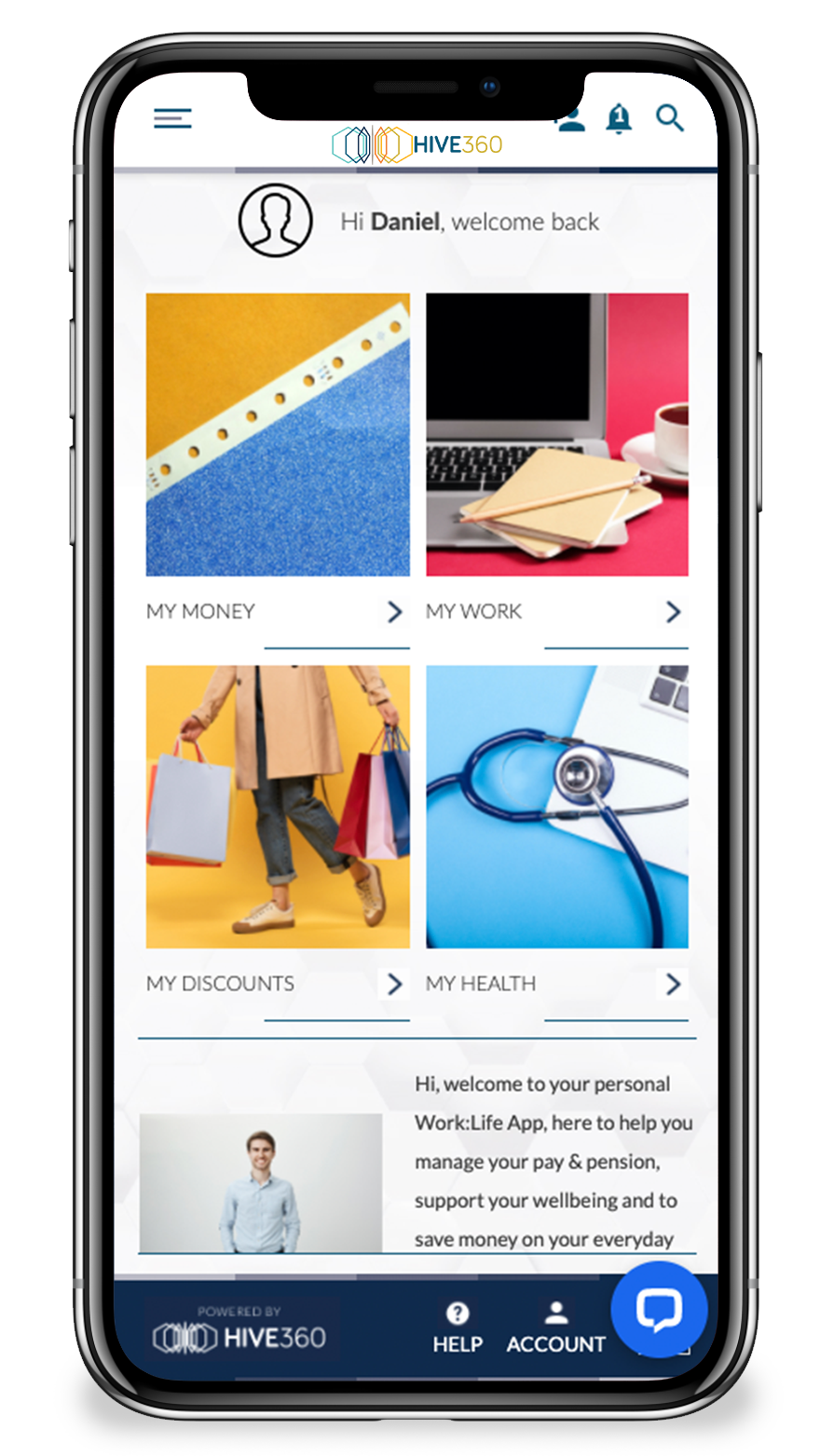 Pay, pension and perks in the palm of your hand
If you think you can't compete with the benefits packages of the big brands, and you can't afford to offer your valued employees more, think again. Our customisable employee engagement app comes as standard at no extra cost, as part of our PAYE Payroll & Pension Administration Support Solutions.
We call it the Engage App for short.
This is a mobile platform that gives employees and Recruitment Agency Workers free and unlimited access to vital resources. These include employee wellbeing support, lifestyle benefits, essential documents including digital payslips, and visibility on the real-time performance of their workplace pension. All of this for just £4.98 per Employee per Month.
Our flexible, affordable platform that can connect, engage, and motivate your workforce, increasing productivity and, ultimately, your revenue. Here's how:
Professional health support with 24/7 telephone GP and mental health counsellors
Access to tailored carer support and advise for working carers
Access the most extensive discount portal for savings on everyday spending
Health, fitness and diet advice, gym discounts and vital wellbeing resources
A digital payslip portal – secure, GDPR compliant and 'in your workers hands' whenever they need it
A workplace pension fund portal – with real-time visibility on pension fund performance
A communication platform to broadcast news and updates
Access to one of the UK's leading Online Training Platforms for self-development
Optional additional features that can help you to recognise achievement such as a Kudos style recognition system linked to Amazon rewards and a confidential 'whistle blower' feature to support worker welfare
Easy API integration with other platforms to allow a whole platform solution for your workforce