Payroll, pension, and perks for an all-round cost of £4.98* per person per month when outsourced to us
*further discounts available for volume contracts.
Why does your business need Hive360?
The Engage Pay & Benefits App from Hive360 will add so much to your employment offering at a fraction of the cost. It's a game-changer for boosting your Employee Engagement, transforming your Job Retention, and streamlining your HR administration.
We will unlock access to an extensive package of Employee Wellbeing support that will aim to improve your staff's work:life balance. We are payroll and pensions experts, outsourcing the administration of these services to us will reduce your business operational costs. Overall, this will allow your business to operate its employee services more efficiently whilst saving you money in the long run.
All of this for just £4.98 per employee per month.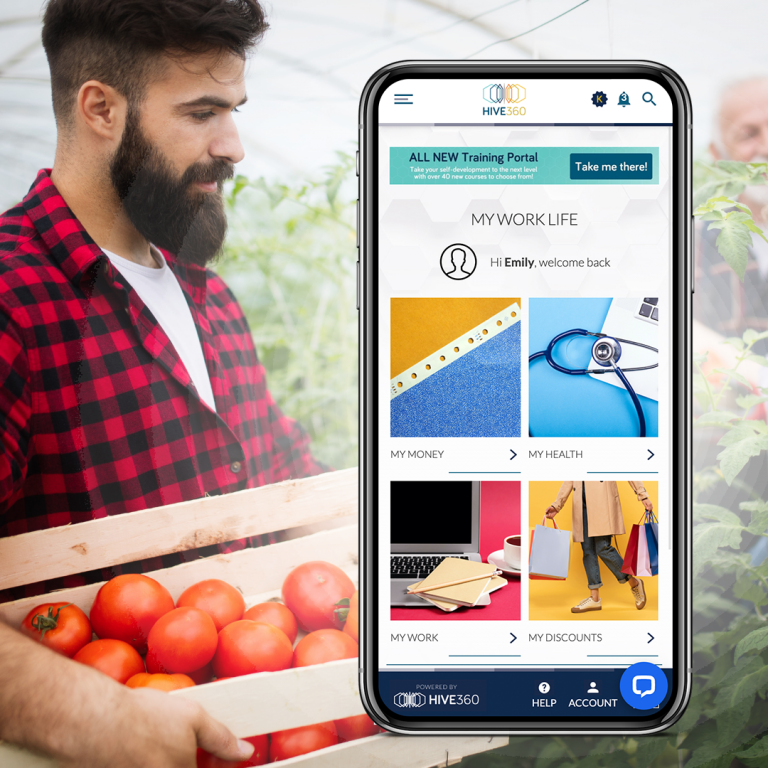 What's Included?
A fully branded mobile app packed full of Employee Benefits & Wellbeing Services for 24/7 support
A platform for consistent and 'on the go' communication to your workforce, including welcome messages, standard documents, and real-time recognition
Full integration with the world's leading employee discounts programme to give your employees 100s of saving options to help their earnings go further
A comprehensive health zone including a telephone GP, mental health counselling, support for carers, gym discounts, health assessments and more
Payroll Services featuring an employee portal to view secure digital payslips
A live workplace dashboard for our Pension Auto Enrolment System
Your own Employee Training Portal – for access to an extensive choice of free accredited workplace online training programs for your team – powered by iHASCO
A complete pay, benefits & wellbeing platform – all in the palm of your hand
Ever wondered what makes employees loyal to the companies they work with?
Download our FREE eBOOK:  The Employee Experience
The need to retain talent, the pressure on workplace stress and wellbeing, and the focus on business growth post-Covid has heightened the need for better employee engagement. Our eBook explores the many facets of good engagement and provides handy tips on simple ways to achieve it.
Get your copy now.