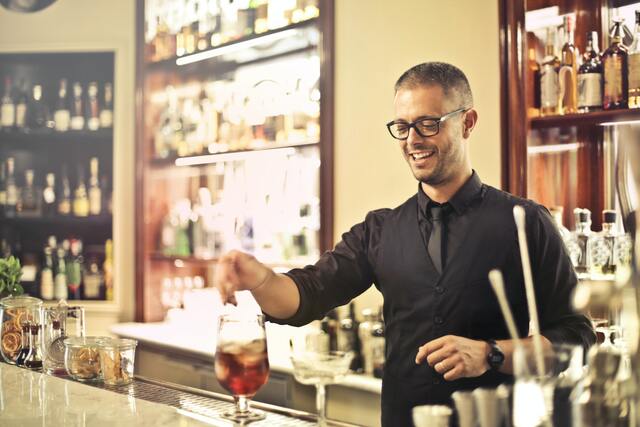 How Payroll Outsourcing Helps Hospitality Businesses
August 5, 2022
Categorised in: Payroll
The hospitality industry faces unique challenges when it comes to running a successful business. Indeed, the sector has been hit hard in recent years, with Covid-19 and later the Great Resignation disproportionally affecting hospitality companies.
But these businesses, from hotels and resorts to restaurants and bars, are always finding new ways to improve. Here's why Payroll Outsourcing might be the next big innovation in hospitality.
What is Payroll Outsourcing?
Payroll is a vital service that every business needs to provide for its employees. Outsourcing payroll management is simply entrusting a specialised third party to perform these duties on behalf of the company. It's a form of BPO that relies on payroll experts to improve your payment administration whilst maintaining company security and compliance.
The Benefits of Efficient Payroll Management
Outsourcing your payroll can be Beneficial for any Business, but it can significantly help those in the hospitality sector to remain competitive. Here's how:
It reduces time spent on admin
Naturally, hospitality businesses tend to have a lot of staff on their payroll. Manually checking and distributing their pay can therefore take a considerable amount of time and effort. Additionally, hotels and restaurants often have higher turnover rates as well as a lot of seasonal employees, making the risk of a payroll error greater, especially in busy periods.
Payroll outsourcing removes this stress and frees up your business, so it can provide great service without the distraction of essential admin.
It's easier for your staff
Most hospitality businesses use timesheets to track employee working hours. And, whilst effective, this can sometimes create issues for staff who are concerned about the accuracy of their pay. Thus, a third-party payroll management system that is less likely to make mistakes can provide your employees with a better alternative. Payslips are made available in a safe and secure employee portal which is often easier for staff to access.
Better compliance
Hospitality firms must be on top of a multitude of things to ensure their business continues to run smoothly. So, the last thing your company needs is to be caught out by Payroll Compliance or Changing Regulations. Outsourcing puts your payroll in the hands of a dedicated team who will guarantee your business never falls behind on compliance. Again, this frees up time and can save you money by reducing mistakes.
What else do you get with Hive360?
Hive360 can provide all these benefits to your hospitality business and so much more. With our payroll management system, you get an Employee Benefits Package as standard via our Engage App. This provides your staff with a payslip portal, discount scheme, and Employee Training as well Wellbeing Services. This all comes at no extra cost, so everything is available for just £4.98 per Employee per Month.
For more information, Discover Our Payroll Outsourcing Services Here.