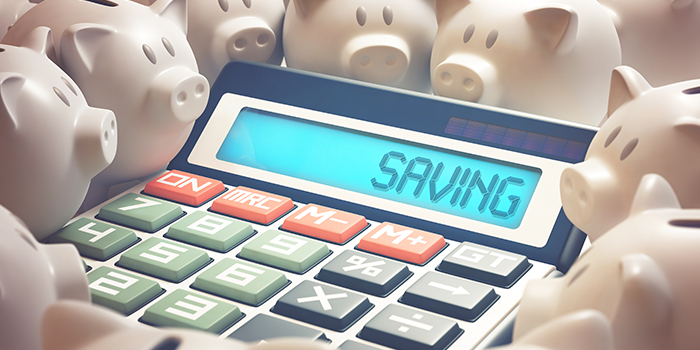 Outsourcing Payroll: A Positive Step for Your Business
July 16, 2020
Categorised in: News
As the population begins to start taking steps to recover after the COVID-19 lockdown, businesses are beginning to get back to work and navigate through the trials and tribulations that may arise. Employee management has been redefined, with flexible working and wellbeing becoming more central to business needs. With more HR and management responsibilities, outsourcing your payroll and other HR duties can help reduce costs and provide businesses with a dedicated workforce to fulfil the specific services needed.
How Does Payroll Outsourcing Work?
Payroll is an essential administration duty for every business in the UK, the smooth and accurate payment of your workforce is vital to the growth and success of your business.
For small to medium businesses (SMEs), payroll is often left to the business owner to manage as it is difficult and costly to staff an entire HR department that can work on payroll services. However, payroll should ideally be the responsibility of a trained person or persons who are dedicated to payroll due to its importance.
Payroll responsibilities include:
Secure payment of your workforce with GDPR compliant payslips.
Management of all tax & NI calculations.
Managing all of your employees' expenses claims.
Ensuring HMRC and RTI submissions are completed on time.
Ensuring continual compliance against any legislative changes.
What Are the Benefits of Outsourcing Your Payroll?
Payroll outsourcing companies, such as Hive360, are experts offering effective solutions that will give you peace of mind that your employees are being taken care of, so that you can focus on what you do best.
Outsourcing payroll services rather than hiring internally can be a cost-effective solution, you are only paying for the services that you require and are able to keep costs down so that you can invest your money in growing your business.
How Will Outsourcing Impact My Employees?
In small to medium businesses (SMEs) it can be common to spread HR responsibilities throughout the team. By removing this burden, employees will be able to spend their valuable time focussing on their own job role, ultimately helping the growth and success of your business and leading to greater job satisfaction.
HR outsourcing can additionally give your employees peace of mind as important administration duties are being handled by an expert team that stays on top of legislation changes and always follows best practices.
Benefits of Outsourcing Services for Small Businesses
By outsourcing, you can change fixed costs into variable costs depending on your business's needs, which enables you to spend your capital on growing your business instead. Professional HR firms will use their know-how to manage human resources at your company, and in return, you reduce your risk of anything going wrong.
Employee engagement and wellbeing in the workplace is vital to boost performance and profitability, however, while this culture is increasing, SMEs tend to invest their limited resources into other areas. Professional HR companies have plenty of experience in employee welfare and can give your workforce access to great perks and rewards, so your employees will actually benefit from outsourcing HR.
Hive360 and Outsourcing
Our outsourced payroll solution and unique approach mean clients experience a 'cost neutral' impact on their operation and depending on current arrangements, can also see significant cost savings.  We can give you an indicative savings review for your business, get in touch today.
HIVE360's outsourced payroll service provides prompt, reliable and accurate payment to your workforce, allowing you to make significant savings on your employment and pension administration processing. But what makes us different is that we combine this with a game-changing Engage mobile app for your employees.
We deliver all of this through a unique commercial model that unlocks free unlimited access to an extensive range of blue-chip benefits; health and well-being support, money-saving benefits, not to mention an engaging platform for communication and recognition that you can offer to each and every one of your employees and temporary workers.
Book a Free Trial and See the Impact for Yourself
The best way to really appreciate the impact of the HIVE360 solution is to trial it in your business, sign up for a no-obligation 2 week free trial of our Engage app for up to 4 employees and see for yourself the positive impact this has on employee wellbeing and commitment, not to mention the commercial benefits our solution will deliver.
Cookies on the Hive360 website
We are using cookies to provide statistics that help us give you the best experience of our site. you can find out more or switch them off if you prefer. However, by continuing to use the site without changing settings, you are agreeing to our use of cookies. Learn More.
ACCEPT