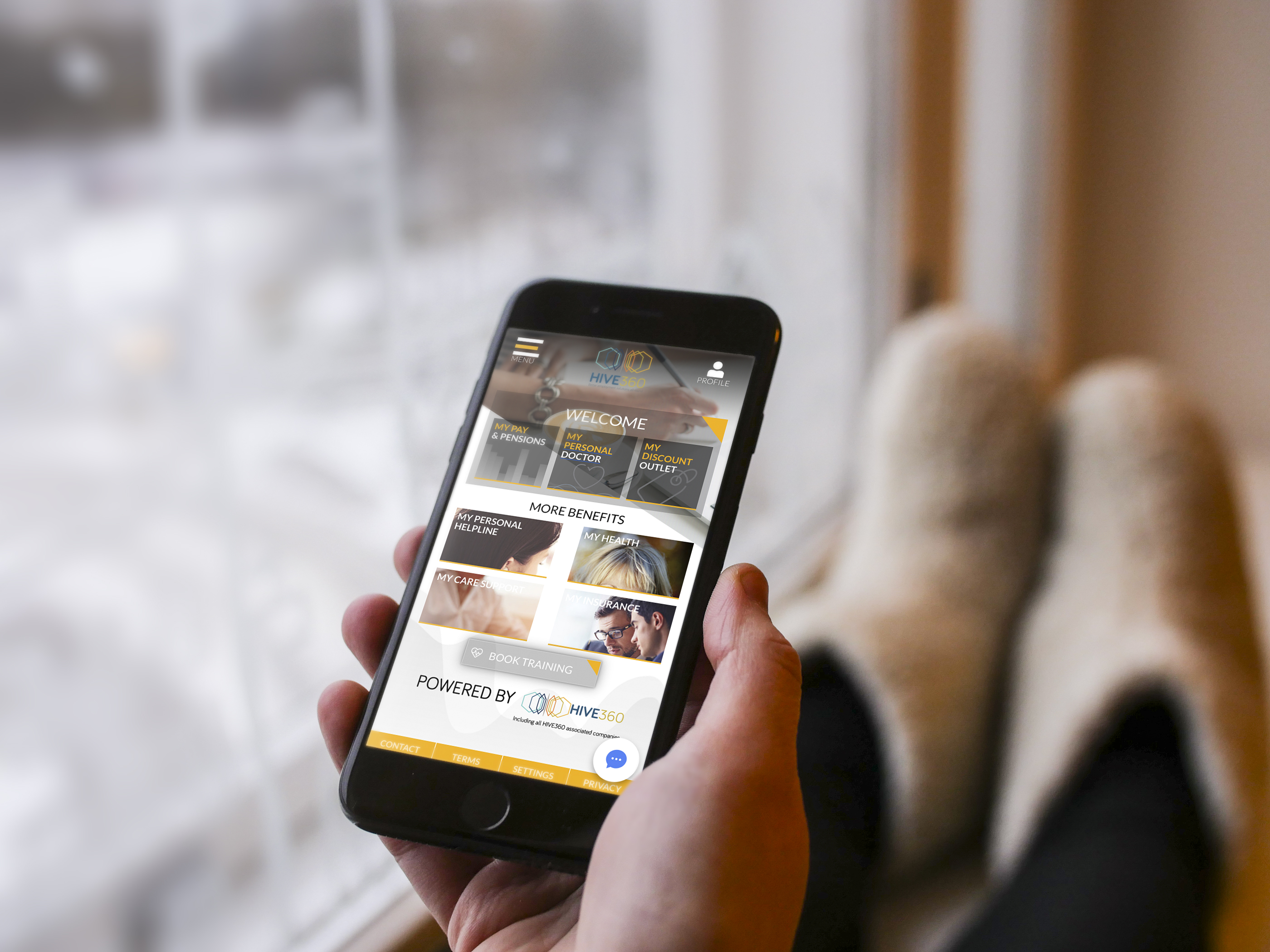 Pay, benefits and welfare support in the palm of your hand
Everything to keep your employees happy, healthy and motivated.
If you're struggling to attract the best talent for your business, or you're spending endless amounts of time dealing with people issues, absenteeism and poor performance, then finding ways to better engage with your employees is sure to be on your agenda?
HIVE360 are employee engagement innovators, we believe that everyone deserves the best work life experience and that great communication, wellbeing support and financial benefits are the cornerstones of this.
That's why we empower businesses to achieve better engagement with their people.  Our innovative and commercially attractive solution really can enhance your people's work life, no matter how big or small your company is or what financial constraints and HR administrative resources you have.
Imagine the impact of offering your employees a complete package of vital health and well-being support, money saving lifestyle discounts and streamlined employment communication in an easy to use mobile App.  Then imagine a business partner who also works with you to support your vital employment administration and continued compliance too, that's HIVE360. The HIVE360 mobile App delivers a wealth of support and benefits in the palm of your hand, take a deeper look at what's inside our game changing engagement platform.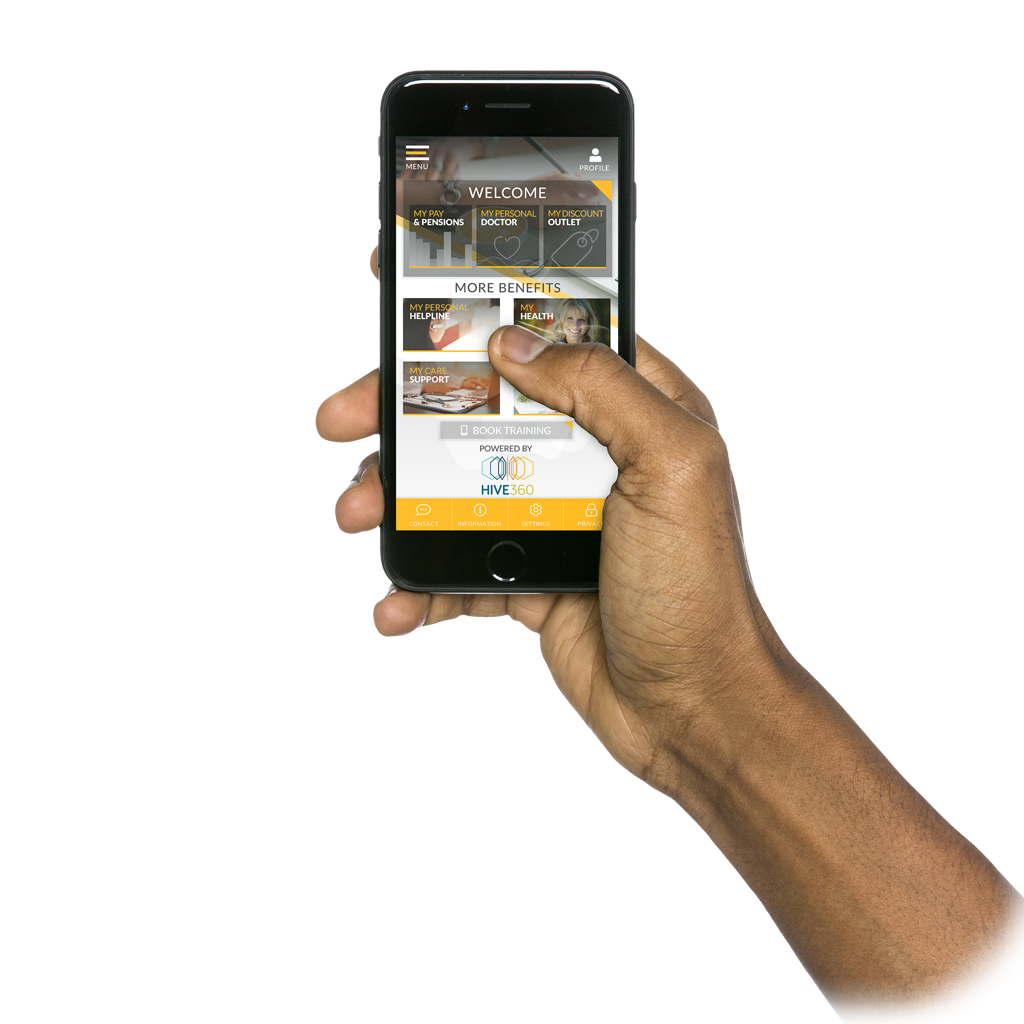 A personal doctor service – with 24/7 click to call access to NHS approved GPs via phone and Skype for medical consultations – giving access to vital medical support to everyone exactly when they need it
A personal support helpline – providing vital confidential mental health counselling, support and guidance at the end of a phone supporting your employees through difficult times and challenging issues.
Care support –offer a vital resource of telephone advise and online guidance to help those who find themselves as primary carers of loved ones, ensuring they get the available support they need
A secure and encrypted central Pay portal for all GDPR compliant digital payslips, PAYE documentation and payroll notifications, no more lost payslips and a swift and efficient way to deliver their pay information.
A simple and user-friendly Pension dashboard, giving unique visibility of the real time performance of their HIVE360 nominated workplace pension fund
Potential to save £100's on everyday spending through A personal discount outlet with access to extensive high-street, lifestyle and dining discounts, plus Reward Mobile offers and savings
Personal insurance policy discounts – offering savings on essential personal insurances for travel, income protection, health cash plan, and care for life.
A Health zone – with extensive information, video and online content and support for better health, along with attractive gym discounts
Online Training portal – for access to an array of online training courses for self-development and work-related skills certification
Enhancing productivity, instilling loyalty and helping you attract the best talent.
Engaging with your employees and enhancing their work life could be the key to ignite your business growth and continued success, HIVE360 can help you achieve this.
The best way to really understand how powerful our platform could be in your business is to experience it for yourself, and that's why we encourage you to trial it first for free, call us on 0121 661 4851 to get ahead of your competition and give your employees an instant boost this new year.