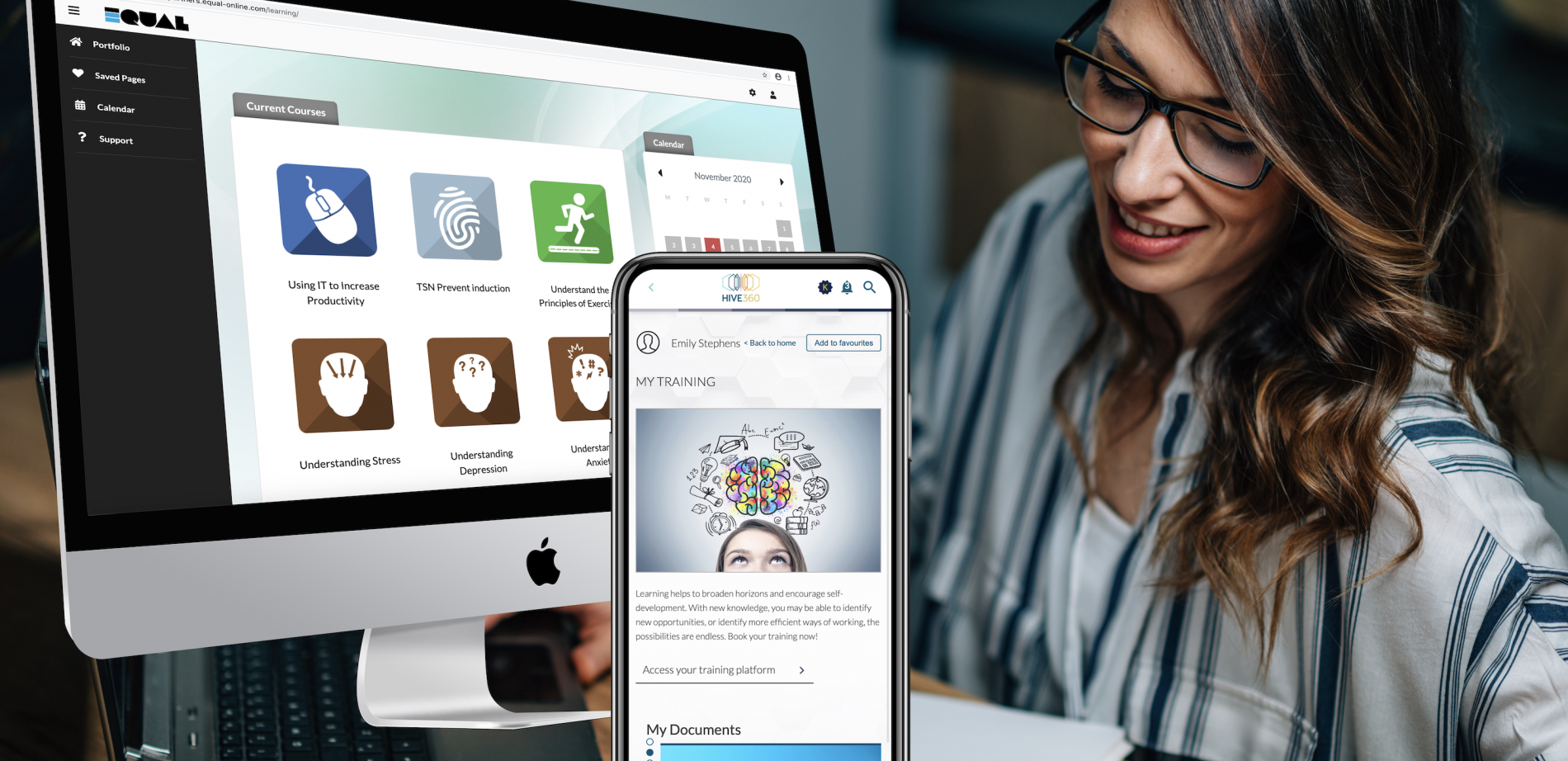 Train to Gain: Combatting the COVID-19 Skills Crisis
December 2, 2020
Categorised in: Employee Benefits, Employee Engagement, Hive360 App, News
Evidence shows that since staff have been forced to work remotely due to the Coronavirus pandemic, the skills gap is widening. To combat this and support our clients' workers, we have partnered with online learning solutions provider, The Skills Network, to further boost the free training and development resources available on our Engage App.
What exactly can employers using our Engage app offer their employees through our upgraded 'My Training':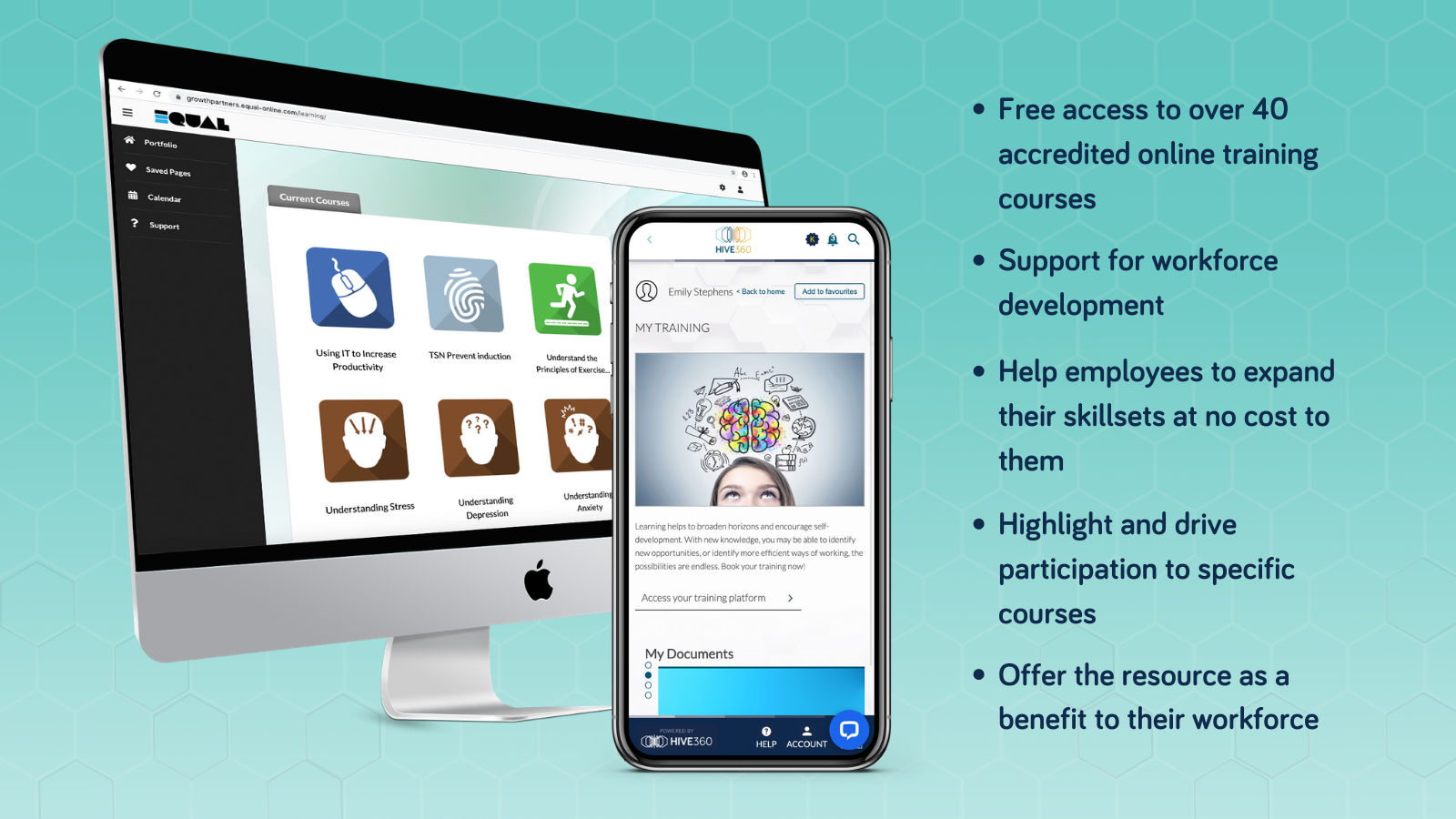 Now more than ever, continuous skills development and improving employability is a big priority for many employers. Workplace training has hit its lowest level in a decade, and fewer than two-thirds of employers offer training to staff – according to the Department for Education's Employer Skills Survey 2019.  
But why is it important to focus on upskilling during a crisis?  
Statistics from recent research confirm the huge impact that COVID-19 and continuous lockdowns are having on worker development, training, and skills. 

 

The latest Open University Business Barometer reports that over half of UK companies are reporting skills shortages

 

T

he Department for Education's Employer Skills Survey 2019 revealed that 1.25 million UK employees are considered 'not fully proficient at their jobs' by their employer

 

B

uilding critical skills in their organisation being the number one priority for HR leaders next year, according to research released this month by Garter Inc. 

 
There is a clear need and appetite for accessible skills, so developing and offering a comprehensive training function for our clients' employees via our Engage app and making it available as quickly as possible was an obvious choice. 'My Training' gives our clients' workers the opportunity to complete a range of online, certified courses wherever they are, at their own pace, and most importantly – at no cost to them.  
Our customisable engagement app gives employees access to a range of benefits and services as well as access to the new training courses, such as:
24/7 

telephone access to an 

NHS approved GP

 

A 

fully confidential mental health support line

 

S

upport 

and advice 

for carers 

 

A 

range of attractive benefits and discounts for gym memberships, insurance offers, high-street and online shopping and much more. 

 

Quick & easy a

ccess

 to

 digital payslip

s and

 important work documents 

 

A

 real-time workplace pension

 performance

 dashboard

 
Training needs to be made easily available and accessible to UK workers for it to work efficiently and effectively in today's working world – and that's why we have partnered with The Skills Network. Remote working and different working patterns reduce the opportunities for companies to deliver training face-to-face and support their employees with their ongoing professional development.  
'My Training' allows our clients' to offer their workers a complete range of online certified courses, and is another way for them to engage their workforce – while in return boosting productivity, cementing loyalty, and attracting and retaining talent that is right for their company. 
 To see our new training platform in more detail, book a demo via the form below! 
Cookies on the Hive360 website
We are using cookies to provide statistics that help us give you the best experience of our site. you can find out more or switch them off if you prefer. However, by continuing to use the site without changing settings, you are agreeing to our use of cookies. Learn More.
ACCEPT