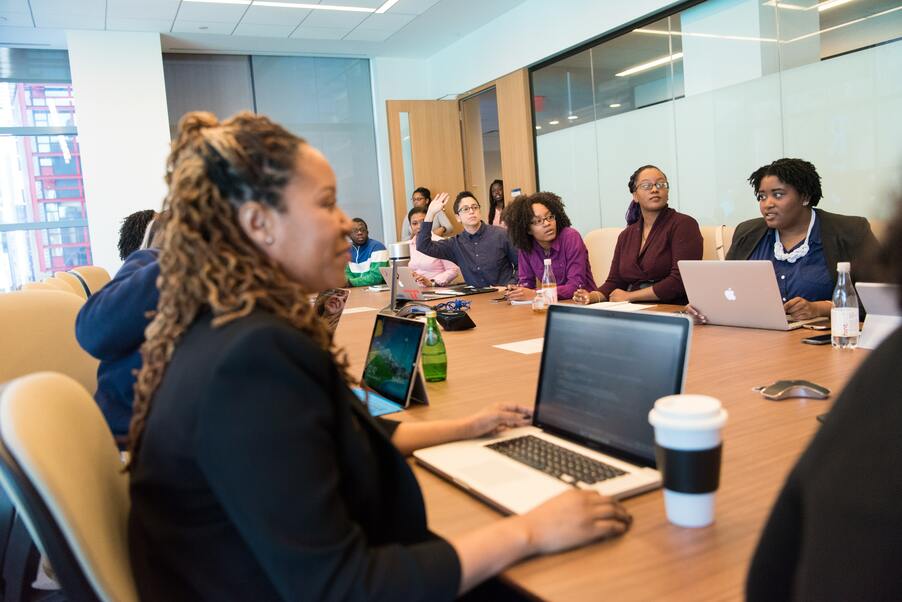 5 Employee Training Mistakes (& How to Fix Them)
June 9, 2022
Categorised in: Employee Benefits
With skills shortages reaching an all-time high, and Employee Engagement widely acknowledged as one of the most crucial factors in productivity, companies need to offer enhanced benefits to their employees to compete. Employee training can be one solution to this, as it can create options for career progression and employee personal growth whilst also improving competencies and skills within a business.
However, employee training must be implemented with careful consideration to maximise the ROI. Programs, particularly online training platforms, need to be composed thoughtfully so they are useful and inclusive, as well as engaging for employees to work through. Otherwise, your business could make one of these five employee training mistakes which could limit your program's effectiveness.
1. Forgetting to prepare
The logistics behind organising employee training sessions can make it easy for managers to overlook how to prepare for the program. Your staff need an outline of what the training will cover to be prepared themselves and to recognise what they need to get out of the time spent training. Failing with this can significantly hamper what your workforce takes away from the course.
To help solve this, research a range of topics and then narrow down your program to provide more focus. You could also create checklists for courses to make clear what the purpose of the training is. Moreover, external providers of accredited courses with sophisticated online training delivery such as iHASCO can be looked at as well for easy 'plug-in' online training sessions.
2. Not catering to different learning styles
Your workforce will likely have their own preferred method for learning, and they will all be different. Whether this is by listening, watching, reading or some other way, your employee training must accommodate as many styles as possible. This means that your program needs to be dynamic and offer courses with different structures that are more accommodating to your staff.
3. Missing the content mark
Irrelevant training might be the only thing worse than no training at all. If your content isn't useful and inspiring, not only will it fail to improve skills and engagement, but it could also lead to Employee Boreout and further productivity losses.
Thankfully, a lot of the relevancy and purpose of your training will come in the preparation. Yet you should always look to improve what you can offer with your courses and have a long-term vision for it. So, feedback and the introduction of new material are both highly recommended.
4. Forgetting to be inclusive
It's vital that any Employee Benefit Program is Inclusive to all. This is especially true in the post-pandemic world, where our office spaces and work locations are now more fluid than ever before.
Employee training must acknowledge this if it is to succeed. This means developing content with different aspects of work in mind, and not forgetting to engage with any staff member, via a platform that suits their preferred method of learning and time of day that works for them best. Not to mention the need to consider first language issues – learning is always richer if it's in your native language so for employees for whom English isn't their first language – making your training more accessible and inclusive through multi-language options could be the key to its long term and wider success.  Online training platforms are a great way to Reach Out to Remote Workers, wherever and whenever they prefer to access it, and with options for extensive translations for example.
5. Picking the wrong solution
If you organise your employee training out of office, then ensure you pick the right solution for your business. Many providers will have some of the above pitfalls, so it's essential that you question what they offer and that you're confident they will overcome any concerns.
That's why Hive360's employee training program has been designed with solutions to all these common mistakes in mind. Our online training platform comes from our partnership with iHASCO and is built-in to our Engage App. With us, you get 2 free online courses of your choice per registered employee on your mobile employee app, so you're guaranteed Effective Employee Training 24/7 via any mobile or tech platform, with full translations capability, it's a solution that helps your entire workforce grow and develop.
This is just one part of our robust Employee Benefits Package, which come as standard with Hive360's payroll and pension management solution. Read more about How we could Help Your Business Today.