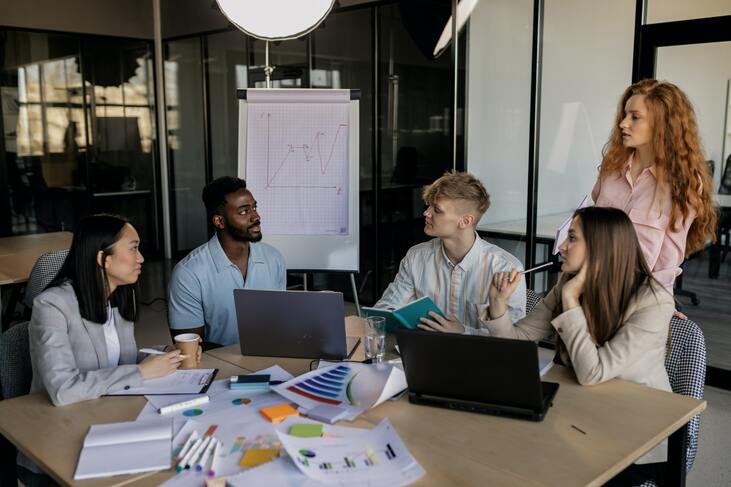 Largest 4-Day Work Week Trial Begins in the UK
June 17, 2022
Categorised in: Employee Wellbeing
On the 13th of June, thousands of workers began a 4-day work week trial across the UK. About 70 companies signed up to take part for 6 months, in what is thought to be the largest experiment of its kind. There will be no reduction in pay, as the trial aims to maintain productivity levels whilst improving worker equality as well as Employee Wellbeing.
The pilot, organised by 4 Day Week Global and the thinktank Autonomy, will involve over 3,300 workers from businesses in a variety of industries. This means that companies such as large financial firms, mid-sized Recruitment Agencies, and even a local fish and chips shop are all included in the trial.
It also makes it the largest such pilot scheme in the world, surpassing a similar experiment conducted in Iceland a few years ago. This involved 2,500 public sector workers and found no reduction in productivity, with employee wellbeing increasing significantly.
Meanwhile, this current scheme is based on a model known as 100:80:100. Essentially, workers on the 4-day work week will receive 100% pay for 80% of the hours, and in exchange they promise to still be 100% productive so that the same about of work is completed.
Finding a new balance
Joe O'Connor, chief executive for the non-profit 4 Day Week Global, made it clear that this trial is reflective of our Post-Covid Realisations on Employee Mental Health. Believing that the UK is on the cusp of a 4-day work week revolution, he said that:
"As we emerge from the pandemic, more and more companies are recognising that the new frontier for competition is quality of life, and that reduced-hour, output-focused working is the vehicle to give them a competitive edge."
Many of the companies involved in the pilot scheme concur with O'Connor. They argue that the pandemic has allowed people to realise not only can we work more effectively in fewer hours, but that there are also some crucial benefits to employee wellbeing in doing so.
Productivity. Equality. Employee wellbeing.
Over the course of the 6-month experiment, researchers will measure how the new working pattern affects three vital areas of the workplace. These are:
Productivity levels: The hope is that these remain the same despite the reduced hours, with increased Employee Engagement potentially being key to this.
Gender equality: Will the pilot benefit all workers and create a more Diverse and Inclusive Workplace.
Employee wellbeing: Can the scheme improve employee work:life balance, enable staff to benefit from Wellbeing Days, and reduce stress around their jobs.
Similar trials are expected to begin later this year in Spain and Scotland, so the results this pilot finds should give some insight into what our work week could soon look like.
Discover how Hive360 can support your staff's wellbeing through our Employee Benefits App, which comes as standard with our Payroll Solutions.