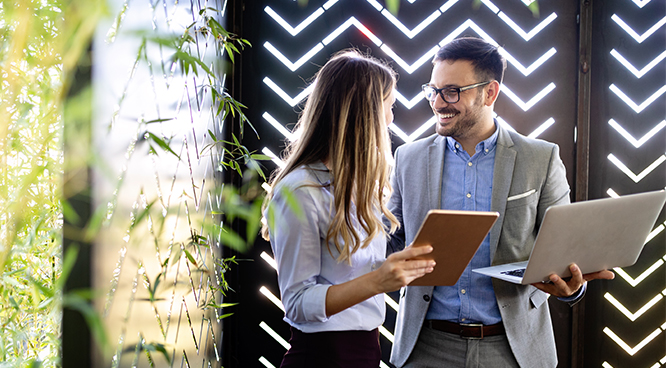 The benefits you should provide to Temporary Workers
November 11, 2021
Categorised in: Employee Benefits, Employee Wellbeing, Recruitment
Temporary workers are a growing part of UK businesses. But when hiring temporary workers, it's important to know the rights that you need to accommodate as well as the Employee Benefits that your company should provide.
What are the entitlements and rights of Temporary Workers?
Hours thresholds
There are thresholds to the number of hours worked throughout the week and temp workers are entitled to these alongside breaks. At the point of employment, it is mandatory to set work hours (just like permanent staff).
Salary & Holidays
Temporary staff should be paid minimum wage or above, and have holiday pay, statutory sick pay, parental leave, maternity leave and paternity leave included. But contractual sick pay only applies to permanent members of staff. This can all be managed through a compliant PAYE Payroll Management Solution.
Bank holidays may be excluded but that's dependant on employers. After 12 weeks, temp workers are entitled to equivalent rights as permanent staff employed in the same role. And whilst the minimum wage can be applied for the first 12 weeks, temp workers are entitled to full pay and employee benefits as full-time staff thereafter.
Equal treatment
From day one, temporary workers are entitled to some of the rights given to full time staff. For example, they should be notified of job vacancies circulating internally. Temporary staff can also access office facilities, incentives such as child care support, and must be covered by company health and safety procedures.
Furthermore, temporary employees should not be discriminated against the reasons highlighted:
Age
Gender
Any form of disability
Martial/civil partnership status
Pregnancy, motherhood
Maternity, paternity or other parental related matters
Ethnicity
Religious beliefs
Sexual preference
What else should employers offer?
Businesses who want to gain the best out of their temporary workforce and want to retain top talent should be committed to Temporary Employee Engagement. This can be achieved through a number of initiatives including; Training for Temporary Workers as well as a flexible employee benefits package in order to maintain a positive work environment. This is the best way to Support Employee Wellbeing for all staff, permanent as well as temporary, and should enable you to Retain the Best Talent in the long-run.
Some extra ideas to help improve Temporary Employee's Happiness include:
Involvement – making them feel part of a team is vital, invite them to social events
Introductions – introduce new people in the company, include them in team meetings
Check-Ins – have regular catch-ups with temp workers and especially if they're remote working
A Comprehensive Employee Benefits System can act as a great incentive for getting the best out of temporary workers, whilst making them More Engaged with your Business. That's why Hive360 offers an employee app at no extra cost. It means that all of your staff gain secure access to payslips, health and work perks, as well as access to the largest employee discount scheme in the world.
So, for more information, Discover How Much You Could Save with our payroll solutions, or Book a Demo of our App Today!