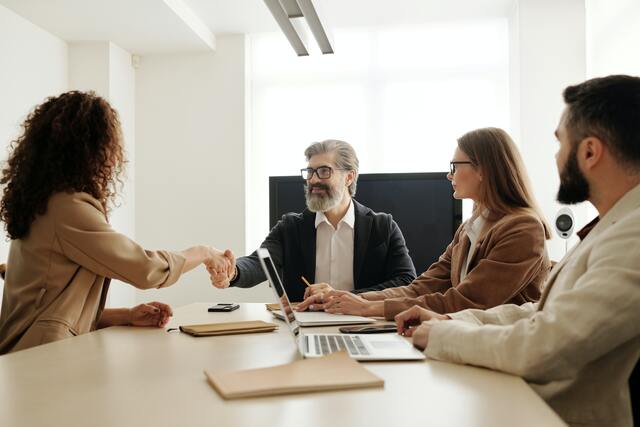 Recruitment Agencies & the Cost of Living Crisis
August 16, 2022
Categorised in: Recruitment
Recruitment has had to adapt quickly to the Cost of Living Crisis, which has significantly impacted both agencies themselves and the people they're representing. The difficulties of this year have changed the industry but, thankfully, there are steps that recruitment business can take to help. So, we'll be discussing all this today, as well as how our Recruitment Agency Payroll Solution could be vital for your company.
The Impact of Lower Wages
For the vast majority, wages simply have not kept up with inflation over the past few years. Recruitive recently found 48% of workers haven't had a pay increase in 2022, whilst a further 42% had seen their wages grow by less than 5% in the past year. With the UK currently looking at energy prices rising by as much as 82% by October, and inflation still over 10%, the impact of lower wages is being felt in recruitment.
Many workers are now trying to find second jobs out of necessity, whilst others are attempting to move out of low paying industries. This turnover is creating a higher backlog for agencies, as well as difficulties in filling jobs in certain industries.
Cost-Effective Work-Life Balance
With many being driven to finding jobs with a higher pay bracket, the other shift in worker demands has been on Hybrid Work. Whilst this shift has been ongoing since the pandemic, the rising cost of living has arguably exacerbated it. Rising fuel costs mean commuting is more expensive, and therefore the need for a cost-effective job has combined with agency workers' desire for a greater work-life balance.
How Should Recruitment Agencies Adapt?
Recruitment agencies have a responsibility to try and help their workers through this crisis. Some ideas for how to do so include:
Recruitment Agency Payroll by Hive360
Finally, Outsourcing Your Payroll can reduce downtime for your agency and streamline business processes. These means you can free up resources to help adapt to more pressing issues, and potentially reduce operating costs. But with Hive360, you get so much more.
Our Recruitment Agency Payroll Services come with an Employee Engagement App as standard. This means that you can get a benefits package and employee training solution, at no extra cost. So, to find out more, see how you can get a comprehensive Payroll, Pension, & Perks Package Here.