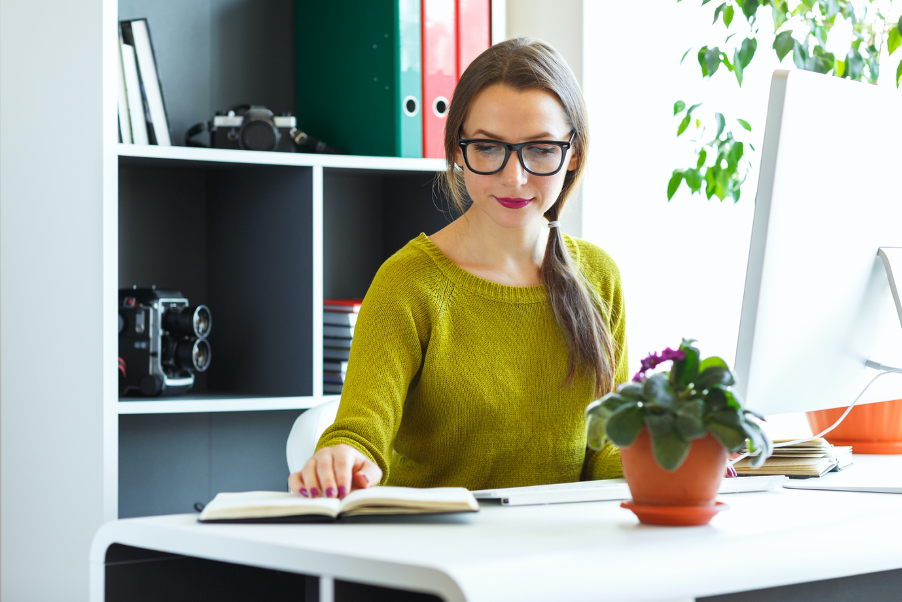 Successfully Implementing a Flexible Work Policy
August 4, 2020
Categorised in: News
Flexible work had been implemented in businesses across the UK before the Coronavirus outbreak, but with remote working having become the new norm across the last few months, it's hard for some to imagine going back to full-time office work as lockdown restrictions continue to ease.
Introducing flexible work schemes into your workplace not only gives employees more freedom to work at times that suit them and their personal needs, but it can also boost productivity, increase work:life balance and improve job satisfaction. Below, we have outlined some of our top tips on how to successfully implement a flexible working scheme into your business.
Communication is key
Throughout lockdown, communication techniques have been learnt and finessed by business. When addressing your flexible work policy, this should remain the same. When staff are remote working, levels of communication should remain as consistent as they did during the lockdown. Frequent communication has a major influence over employee engagement, so make a point of checking in with your staff regularly. Try and utilise video and phone calls where possible; this can provide a level of interaction that an email or message doesn't.
Also remember to make sure important business updates are being passed onto remote working team members, as sometimes it can be easy for messages to be missed in teams that are both office-based and remote.
Keep culture alive
Make sure to check up on employees who are remote working often, whether by phone call or video call, try and avoid email threads. Staff are going to be stuck in the same room all day with little contact from the outside world, so not only can wellbeing levels drop, but so can morale.
By offering them a form of communication, whether it be about a project they are working on or just a quick catch up to see how they are coping, it can make all the difference in their overall performance. Be sure to remind them of their value within the business to keep them motivated and to elevate levels of wellbeing.
Encourage open communication and feedback
Remote working has brought about challenges that many businesses have never faced before, some of which can have an impact on employees too. By encouraging open and honest communication and feedback for employers and employees, this builds up a sense of trust amongst the team as well as boosting engagement and morale.
Ensure employees have a functional work schedule
When home becomes your work environment, it can be very easy for your work:life to become unbalanced. It is important for your employees who will be remote working to establish and maintain a functional work schedule.
You can assist by scheduling regular conference calls and video meetings to help implement a schedule and to also allow employees to feel as though they are still in the office setting with regular meetings. You can also avoid overloading remote working employees with more work than usual to prevent them from working outside normal business hours.
Define goals and targets
By setting goals and targets for your employees working from home, this can give them something to work towards and help to keep them motivated. It is important to set realistic goals while being mindful of their home working environment.
Try not to bombard them with too many goals and targets at one time or set unrealistic deadlines as this may overwhelm employees, and during an economical time that is very stressful and uncertain, you need to ensure the wellbeing of your employees is the main priority.
Be flexible
Juggling work:life balance may have become more difficult during remote working, so it is important for employers to acknowledge that personal needs will vary vastly from employee to employee. This should be accommodated by allowing your remote workers to be more flexible with their hours. The key to success is to invite feedback from your employees who need the flexibility to make sure flexible work policy is inclusive of employee needs.
Work with Hive360
While you are busy implementing a flexible work scheme for your company, why not let us take care of your most important asset – your employees.
At HIVE360, we believe that engaged people are better people, and we're here to help you support your most asset – your workforce. Enhance your employees' experience and transform business growth with:
Affordable lifestyle benefits
Vital 24/7 GP and mental health support
A ground-breaking employee engagement mobile platform
We believe that everyone deserves the best work-life experience and that great communication, wellbeing support and financial benefits are the cornerstones of this.
HIVE360s game-changing engagement platform is part of our unique, commercially attractive solution, combining  expert payroll support  and employment administration with a  mobile platform  that totally revolutionises your employees' experience and support. If you think this sounds like a big investment - think again.  Depending on current arrangements and supplier agreements our clients see a cost-neutral impact on their operation and often significant cost savings.
Ensuring your staff are looked after, supported and rewarded, so they reward you with their loyalty and performance is what drives us, and making it cost-effective and commercially viable is what sets us apart. Our solution gives you a myriad of added value services, based on a model that will deliver significant cost savings too.
Book a free trial today  to see what this will look like in your business and the impacts it could have on your growth.