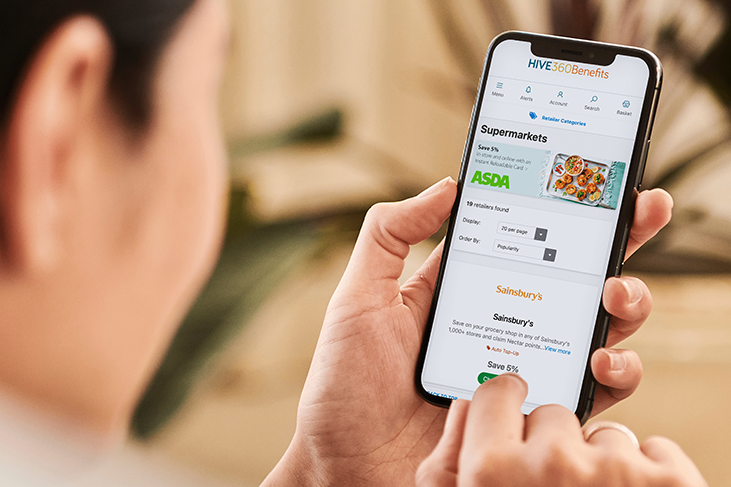 Bridge Pay & Inflation Gap With Employee Benefits App & Outsourced Payroll Services
August 23, 2022
Categorised in: Employee Benefits, Hive360 App, News, Payroll
Fuelled by the rise in living costs, UK inflation has soared to 10.1%, resulting in the 'real value' of workers' pay dropping by 3%, but outsourcing payroll and setting up employee benefits schemes via an employee benefits app can help businesses provide affordable support to staff, according to the CEO of HIVE360.
The Gap Between Rising Inflation And Employee Pay
"Data released this week (w/c 15 August 2022) by the Office of National Statistics (ONS), reveals that workers' pay isn't keeping up with rising inflation and living costs, despite an average pay rise of 4.7% between April and June," says David McCormack.
"The gap between pay growth and inflation is the biggest since records began more than 20 years ago, and inflation has reached double-digit growth for the first time in 40 years. With the rising cost of day-to-day living expenses including food, energy and petrol, everyone is struggling to make ends meet. An employee benefits app can help to bridge this gap."
Outsourcing Your Payroll To Save Money
"Businesses in every sector are being hit, but for many, digging deep to give workers further pay rises or one-off payments to help, are simply not an option. What many businesses don't realise is that outsourcing payroll can add up to £100 per employee per year to the business' bottom line. Selecting the right PAYE and HMRC compliant outsourced payroll provider for the business can also positively impact overall business efficiency and productivity, boost employee engagement, wellbeing, and retention."
"What is vital is for businesses to choose the right outsourced payroll provider for them, and importantly one that can offer a customisable, comprehensive employee benefits and perks package, including an employee benefits app," he says. "Perks that help employees to survive the record high cost of living are essential."
Using An Employee Benefits App Eases Financial Pressure
"Access to shopping discounts on an employee benefits app can help significantly to cover some of the inflationary pressures. For example, a recent analysis of the trends in user downloads of our employee benefits app Engage, reveals that over 10,000 shopping and mobile discounts for supermarkets including Sainsbury's, Tesco, Asda and Morrisons were accessed in July alone.
"Employees taking advantage of the employee benefits app and its discounts can potentially save over £100 a week if they optimise all saving opportunities," David adds.
We provide our Engage Employee Benefits app as standard to businesses that outsource payroll and employment administration to the company. The employee benefits app includes My Training, My Health, My Money, My Discounts, and My Work features. The app has an average of 100,000-plus user sessions each month, with levels of user engagement topping 94% in July.
"A customised digital mobile employee benefits app and rewards package that is focused on employee engagement is the ideal delivery method, and should include 24/7 confidential support of their physical, mental and financial health and wellbeing," he says.
The Hive360 Engage Employee Benefits App
HIVE360's Engage app includes My Health, My Money, My Work and My Training features, and is provided as standard to businesses that outsource payroll and employment administration to the company. More information: https://www.hive360.com/payroll-pension-perks/
David McCormack is the CEO of HIVE360, and has over 20 years' experience as a director within the recruitment sector and over 15 years running payroll businesses.