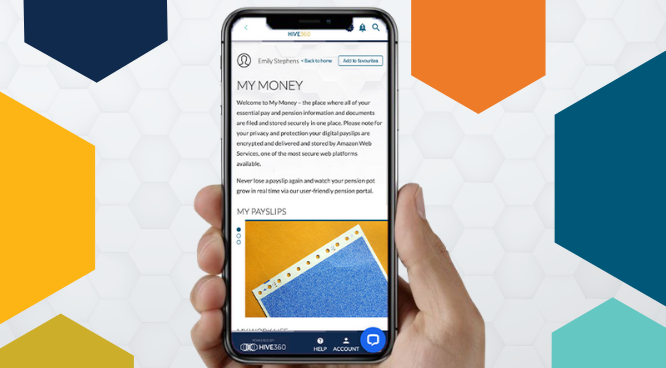 Can Outsourcing Agency Payroll Help to Improve Candidate Retention?
September 3, 2020
If you run a recruitment company, it's likely that you've got enough on your plate right now building your business back post lockdown, without having to worry about the complexities and challenging dynamics of your recruitment payroll.
Characterised by incredibly tight timescales, processing high volumes of payslips, including foreign workers with sometimes limited employee information, and typically high staff turnover rates – it's no surprise agency owners are reluctant to hand their payroll over to a third party.
With internal resources stretched and costs under scrutiny – if you're not already outsourcing your temp PAYE payroll you might be considering it now.  But where do you start and what are the surprising added benefits of doing it?
Cost reduction and a boost to back office efficiency
When you're running a business, time is, quite literally, money. Processing payroll in-house is time-consuming and requires lots of attention to detail. That demand increases as temp worker numbers grow. Many of the cost savings associated with payroll outsourcing reflect the time an agency can win back by not doing these duties in-house, and by deploying staff elsewhere or restructuring back office teams and processing to reduce overheads.
What's more, when you have a team of experts handling your payroll needs you don't need to manage sickness and absence in your payroll team – you get 100% continuity 24/7. Many of our clients see 5% and upwards increase to their bottom line by outsourcing their payroll to HIVE360.
Reducing Risk
The bottom line is that your temp workers need to get paid the right amount, on time. Today, digitalisation and multiple regulations has made this a complex process and penalties for getting it wrong are pretty onerous, beyond a disgruntled temp worker. There's PAYE RTI submissions, FPS, EPS, GNS and pensions to worry about – and that's only the start.
Staying up to date with the ever-changing landscape of payroll is a real challenge for any non-payroll expert. In fact, even a dedicated payroll person working in a recruitment agency, isolated from a payroll infrastructure is likely to find the ongoing changes hard to deal with. Outsourcing to an expert payroll team, whose only job it is to run agency payrolls, means you know you're accessing knowledge, skill, accuracy and on-going compliance.
Agility to grow/scale and launch new projects quickly
By releasing your payroll and employment administration to a trusted outsource partner, you're immediately giving yourself and your team more time to focus on doing what you do best. Unless you're a payroll company, you didn't go into business to do payroll – it really is that simple, so getting back to doing what you do best means you can focus on growth.
What's more, you know that going after that big contract or developing new services can be scaled infinitely and delivered rapidly without any impact on your business resources when you're partnered with an expert who can deliver this part of your operations.
A boost to your candidate experience
Not only does outsourcing your PAYE payroll give you peace of mind that you're meeting the No 1 priority of your temp workers – that they're paid on time and accurately, but choosing to partner with HIVE360 also unlocks a totally new and appealing experience for your agency workers too. and if candidate welfare is part of your priorities it's a huge tick in that box.  At the front end of our service is a brandable employee mobile App – that we work alongside you to deliver to your valued employees and temp workers that gives them access to their pay and pensions documentation along with a wealth of health, wellbeing support and money saving discounts.  It's an approach that has seen candidate loyalty and retention increase for our clients, has helped to win new contracts and is a platform for you to really drive enhanced engagement with your workforce.
At HIVE360 we are only too aware of how complicated recruitment company payrolls can be.  With different classes and categories of staff, your tax calculations, benefit allowances and holiday accruals are naturally complex, we are experts in recruitment agency payroll & benefits provision. Our outsourced solution and unique approach mean clients experience a 'cost neutral' impact on their operation and depending on current arrangements, can also see significant cost savings and bottom line increases.
The best way to really appreciate the impact of the HIVE360 Agency Payroll and Benefits outsourced solution is to trial it in your business, sign up for a no-obligation 2 week trial of our Engage app for up to 4 employees and see for yourself the positive impact this has on employee wellbeing and commitment, not to mention the commercial benefits our solution will deliver. Or if cost saving is your primary driver right now – we can give you an indicative savings summary for your payroll processing using our quick cost saving calculator.
Cookies on the Hive360 website
We are using cookies to provide statistics that help us give you the best experience of our site. you can find out more or switch them off if you prefer. However, by continuing to use the site without changing settings, you are agreeing to our use of cookies. Learn More.
ACCEPT