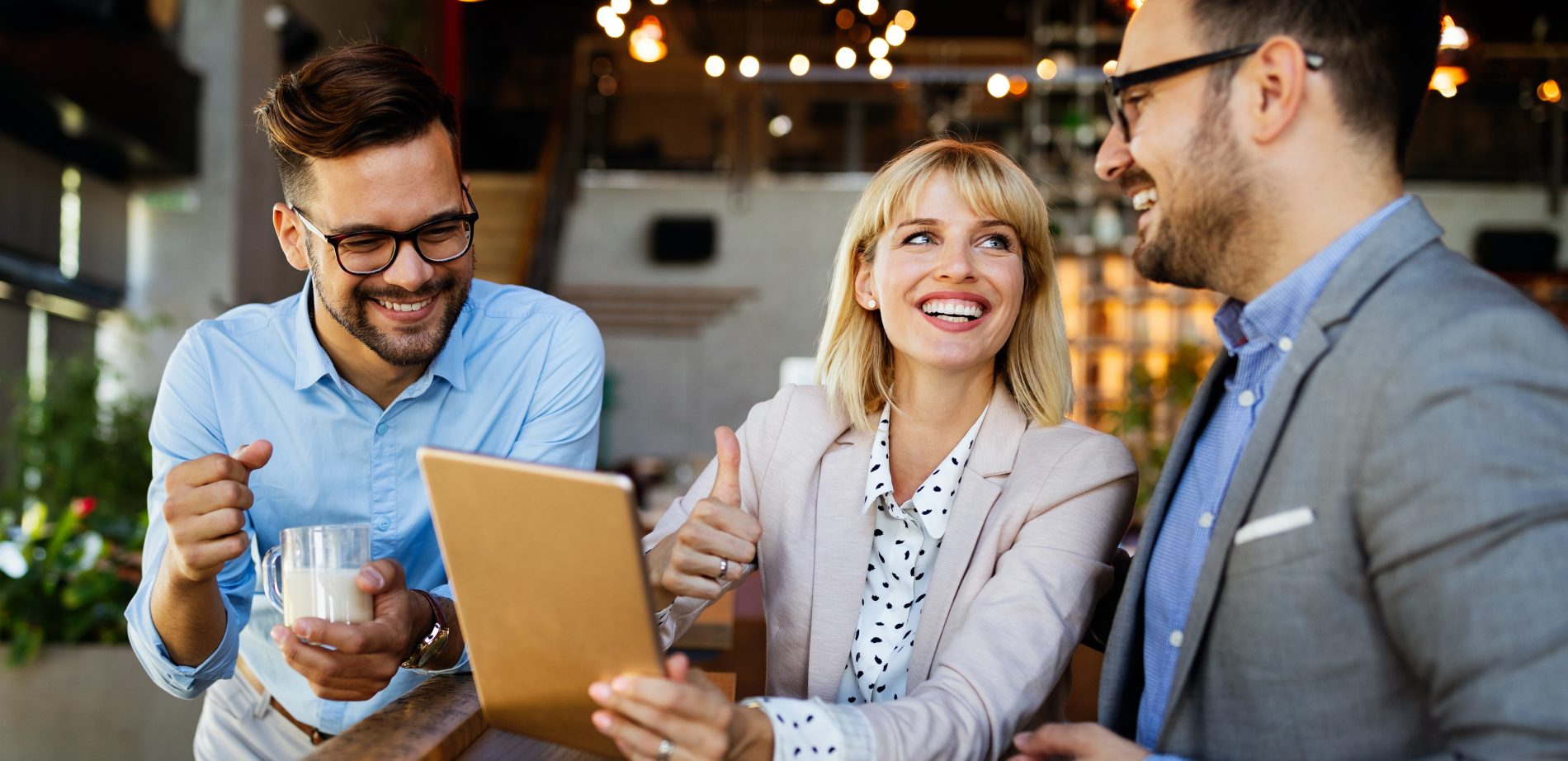 Improving Employee Engagement with Business Goals
August 25, 2021
Categorised in: Employee Engagement
Broadly speaking, business goals are vital to achieving company aims and creating long-term direction. But they can have significant benefits for individual staff members as well. They can Improve Employee Engagement, make your company's office environment feel more transparent and open, as well as reduce the risk of Work-Related Issues like Burnout or Boreout. It's why, today, we want to discuss business goal setting in more detail.
How to set business goals
Because business goals are simply objectives that companies want themselves or their employees to meet, the process of setting them up can take a variety of forms. Common advice for this tends to be focused on balancing ambition with realistic aims, figuring out what will best help everyone in the company, as well as being specific with your plans.
There are also frameworks such as Objectives by Key Results (OKRs) that can help create a flexible yet detailed goal-setting plan. Essentially, this encourages businesses to create aims (objectives) that can be measured empirically with data (key results). So, for instance, if your goal objective was to improve customer satisfaction, the key results might be to increase repurchases by a certain percentage or boost review scores by a certain amount.
OKRs can be set for individual employees, for every department, or even for whole companies, and are visible to all staff members. They can also be updated and changed so that they continue to accurately Measure Employee Work and business achievements.
The benefits to your business
Whatever structure you use to set staff goals, OKRs, or any other company aims, implementing the right ones can have significant benefits. It can help Sustain Employee Engagement as workers feel more consistently motivated to perform. Meanwhile, it can also Boost Staff Wellbeing by creating a space for greater productivity with minimal stress as objectives are made clearer.
In addition, having goals that are visible to everyone in the company, which is usually a common feature of OKRs, can also help to improve the business process. This is because it allows employees to see what other individuals, as well as the wider company structure, are working towards. In turn, this can encourage staff to find purpose in tasks, whilst also pushing them to learn new ways of achieving business goals.
Overall, the point of goal setting is to drive business growth and efficiency, which in turn can help you recruit better talent and Retain that Talent for Longer. It also has a part to play in helping Employee Wellbeing and engagement, which is something Hive360 are always looking to assist companies with.
Our innovative PAYE Payroll Solutions come with an extensive Employee Benefits Package that aims to improve job satisfaction within your company. It comes as standard, and you can even have a Trial of our Employee App Today! So, for more information, see Hive360's Benefits for Businesses Here.