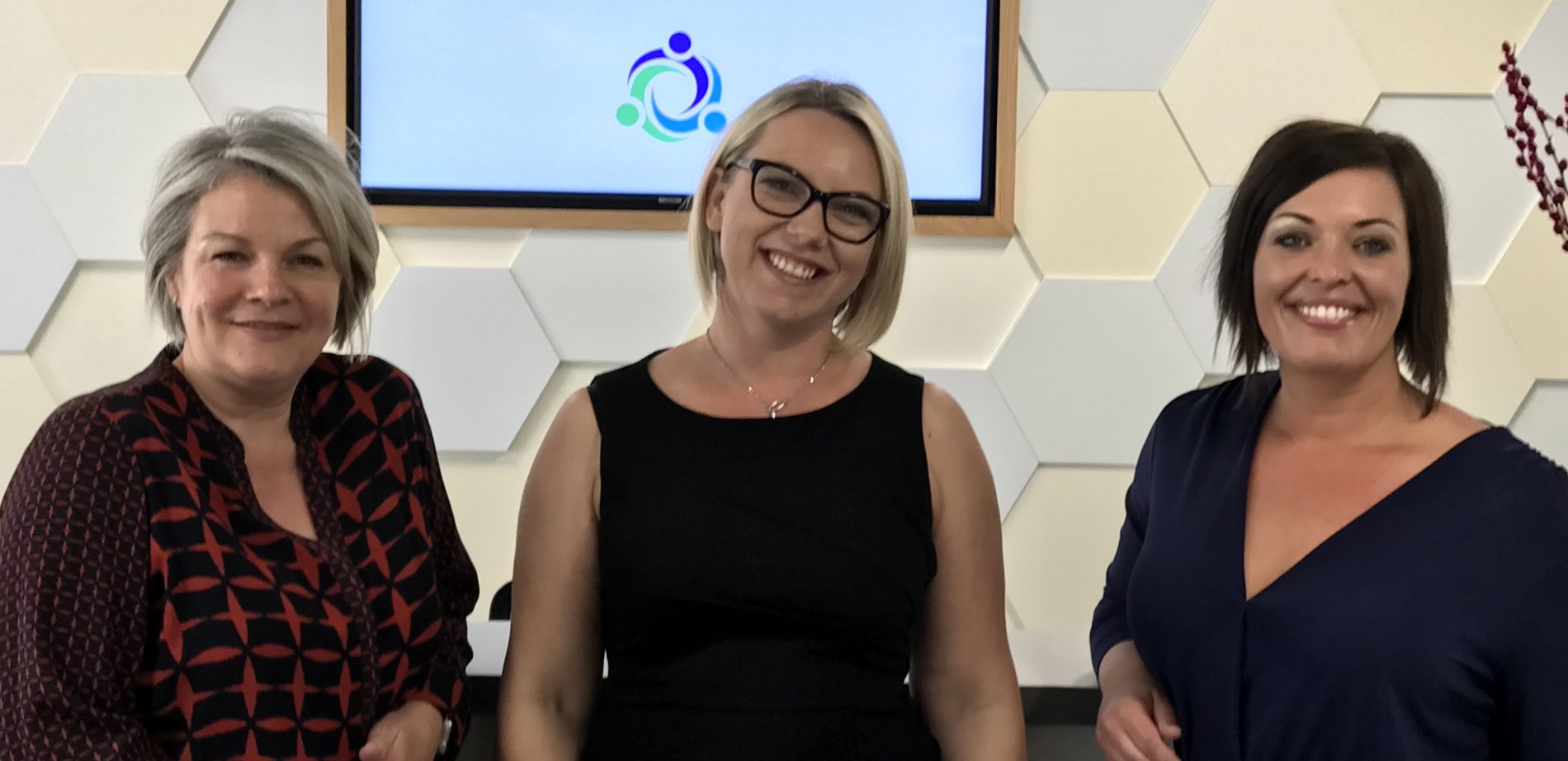 Caring for Care workers
June 7, 2019
Categorised in: Employee Benefits, Employee Engagement, Employee Wellbeing, News, PEO
An award-winning healthcare recruitment provider, 1 Stop Healthcare are experts in placing Healthcare professionals into clients across East Anglia and the rest of the UK.
Irma Stevens (Founder & CEO) along with Clare Sanderson (Sales & Operations Director) came into the HIVE360 offices to talk to us about a range of topics including treatment of staff, challenges facing healthcare recruitment companies and how their partnership with HIVE360 has helped carve out a competitive advantage for 1 Stop Healthcare.
Below we share some of the highlights of the key challenges affecting the healthcare recruitment industry, and how Irma and Clare, along with the rest of the 1 Stop Healthcare team, have overcome them.
What are the challenges currently facing the Healthcare Recruitment Sector?
We have core issues in recruiting for the healthcare sector, one being the ability to find candidates with a genuine passion for the industry who want to come in and do well, furthermore engaging and retaining those candidates is the biggest challenge we face at 1 Stop Healthcare.
We also find that temporary workers don't appear to be as valued as much as their permanent colleagues, and this can be down to several reasons. Firstly the pay isn't great, even though they do such outstanding jobs, many of our clients are working to tight budgets and pay what they can afford, and we have to work with them on that. Secondly, access to training is complicated and expensive, so candidates find it hard to upskill and get into those positions that can command those increases in wage.
Finally, due to the nature of care work, we find many candidates struggling to switch off at the end of the day, and some issues can arise from that, especially surrounding mental health and wellbeing. So its incredibly important to us that any candidate we engage with, we can add value to them at every opportunity, and support their wellbeing as far as we can.
How has 1 Stop Healthcare addressed these challenges?
Firstly we had to address the challenges that we as a business face to focus on our most valuable assets, our candidates. We were looking for a way to improve our back office efficiencies and went to the market to look for someone that could provide us with HR support, as well as a payroll and pensions solution. What we found was lots of businesses offering separate services but not a complete solution until we came across the model provided by Hive360.
In a nutshell, Hive360 allows us to outsource all of our employee administration to experts in the field of; pension auto-enrolment administration, payroll management, HR legal support and employee engagement. Furthermore, through Hive360's unique offering, we also gained access to their benefits portal, helping us engage and retain our candidates through a wide variety of online and high street discounts, access to mental health counselling and a telephone GP service.
While other companies could offer aspects of the solution, Hive360 has been able to provide a complete solution in all aspects of employee administration, welfare and wellbeing; allowing us to offer an excellent service to our clients and to really look after our candidates.
Find out more about Hive360's recruitment agency solution, which provides benefits for permanent and temporary staff and much more.
Cookies on the Hive360 website
We are using cookies to provide statistics that help us give you the best experience of our site. you can find out more or switch them off if you prefer. However, by continuing to use the site without changing settings, you are agreeing to our use of cookies. Learn More.
ACCEPT