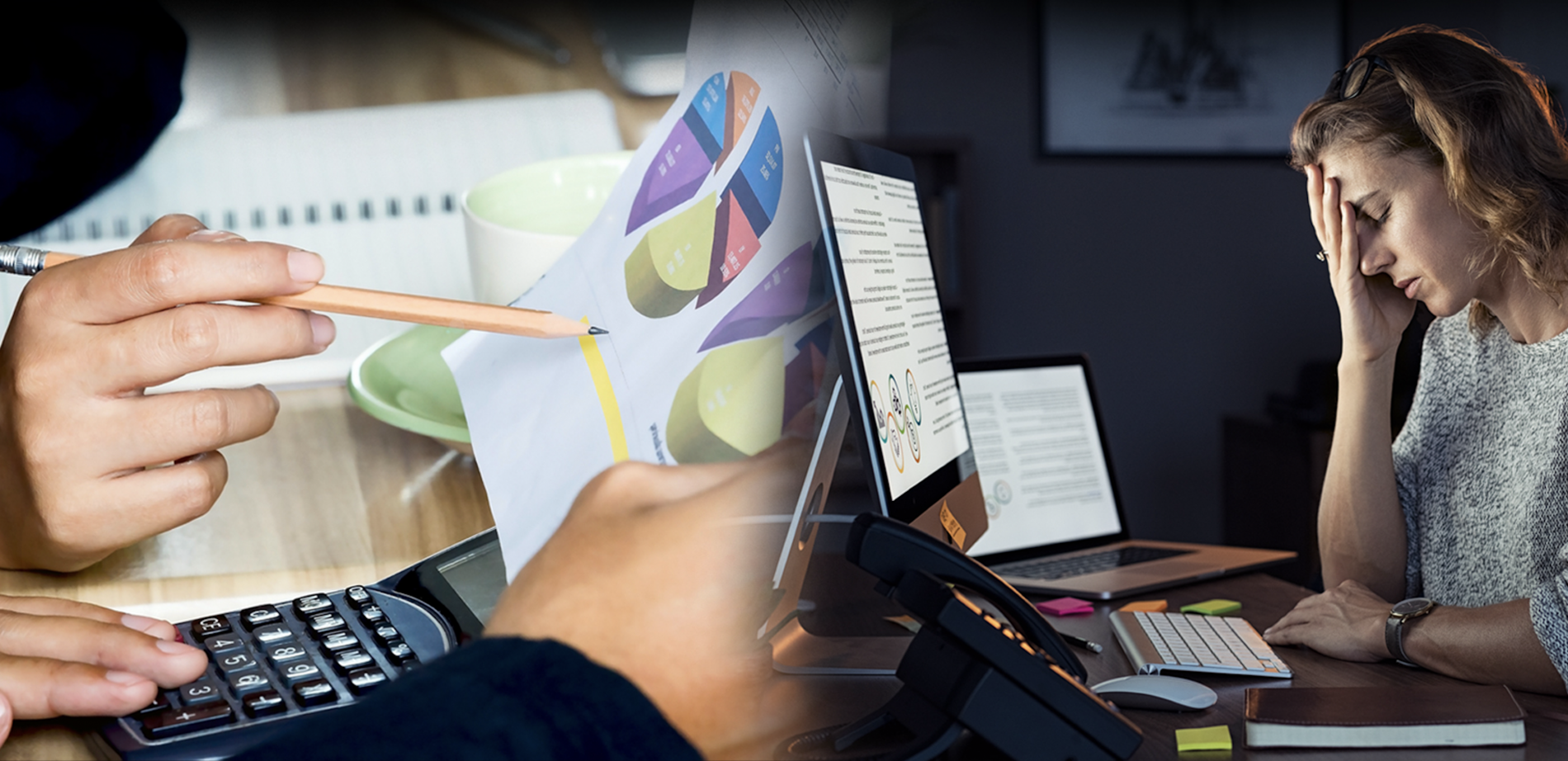 Business Recovery vs Employee Wellbeing: Why Choose?
September 24, 2020
Categorised in: Employee Wellbeing, News
As the UK braces for new Coronavirus lockdown measures, business owners and managers are facing decisions over implementing company-wide remote working once again. Given research from the previous lockdown period, businesses will need to prioritise looking after the work:life balance and wellbeing of their employees to avoid burnout as well as business recovery. 
A study by FlexJobs shows that out of 1,500 professionals (76% of which are currently remote working), 75% of workers experienced burnout, with 40% saying they experienced burnout specifically during the pandemic and lockdown period. 37% of professionals who were surveyed said that they were working considerably longer hours while remote working.  
Interestingly, only 21% said they felt able to have open, productive conversations with their managers or colleagues about solutions for burnout, and 56% said they didn't feel that their companies encouraged conversations about burnout, even though figures show that workers are now three times more likely to report poor mental health now than before the pandemic began, where just 7% reported poor mental health.  
It's easy to see that the pandemic and remote working has had a huge effect on workers' mental wellbeing, and it's important that business owners and managers address this in preparation for the next phase of lockdown. More than three-quarters of employees surveyed said that workplace stress affects their mental health, and only half agreed that they had the emotional support they need at work to help manage their stress.  
Given all the information above, there are several things companies can do to ensure burnout doesn't attack employees again in the second lockdown: 
Offer flexible working

 
According to the survey, 56% of respondents said flexibility in their workday would better support them. Instead of implementing company-wide rules and regulations for new remote working policies, be mindful to consider personal challenges such as for carers and parents who may need a flexible schedule to care for loved ones.  
For those who are struggling to cope, it will help to lower the chances of stress and burnout. It also gives employees the freedom to choose a shift pattern that suits them without having to take unpaid leave, compromising their financial wellbeing.   
Be compassionate about mental health 
43% of employees said that the best way to support them and avoid burnout was to encourage time off and offer mental health days. The thought of a second lockdown and remote working may be stressful and may spike anxiety levels for some, so it's important to empathetic to people's situations once again.  
While resources are tight for many SMEs and businesses in general right now, it might be difficult to offer additional paid time off, but by creating an open and compassionate dialogue in the workplace surrounding mental health, employees may feel more comfortable with sharing with managers and colleagues if they are feeling overwhelmed or stressed, allowing appropriate steps to be made in order to assist an employee's specific needs.  
Offer comprehensive support 
28% of professionals surveyed agreed that increased paid time off and better health insurance was a good way to offer support. Again, while resources are tight as businesses try to recover from the initial lockdown period, increased paid time off may be difficult to offer. By increasing employee offering with a wealth of benefits such as 24/7 access to a GP and mental health support lines, this gives employees time back that they may have previously had to take off work for doctors' appointments, meaning that paid time off can be taken when absolutely necessary.  
Adding value to an employee's pay packet can also help; by offering them access to money saving discounts on everyday spending as well as competitive discounts for various insurance policies including health, this can help to relieve any financial stress they may be facing, which ultimately lowers the risk of burnout, all while boosting engagement and showing value and support to workers.  
How can Hive360 help you help your employees? 
There doesn't need to be a choice between business recovery or supporting the wellbeing of your people; with the Hive360 solution you can achieve both. We offer a robust, fully compliant and future proof payroll management that is so much more than just payroll. Our game changing  mobile engagement app  delivers vital pay and pension communication, 24/7 GP & mental health support, vital support for working carers and an array of attractive lifestyle benefits in the palm of your employee's hand.   
At Hive360 we offer a truly unique partnership where we work with you to manage the employment administration and 'engagement experience' of your workforce.   It's an attractive commercial solution that delivers significant cost savings, process efficiencies and ultimately bottom line increases,  but more importantly puts the wellbeing of your people at the heart of your business and helps to drive business growth through boosting employee wellness, productivity and loyalty. 
If you're looking for a way to look after your people without compromising business recovery –  get in touch  with Hive360 today or  book a trial  of our engage app.  
Cookies on the Hive360 website
We are using cookies to provide statistics that help us give you the best experience of our site. you can find out more or switch them off if you prefer. However, by continuing to use the site without changing settings, you are agreeing to our use of cookies. Learn More.
ACCEPT