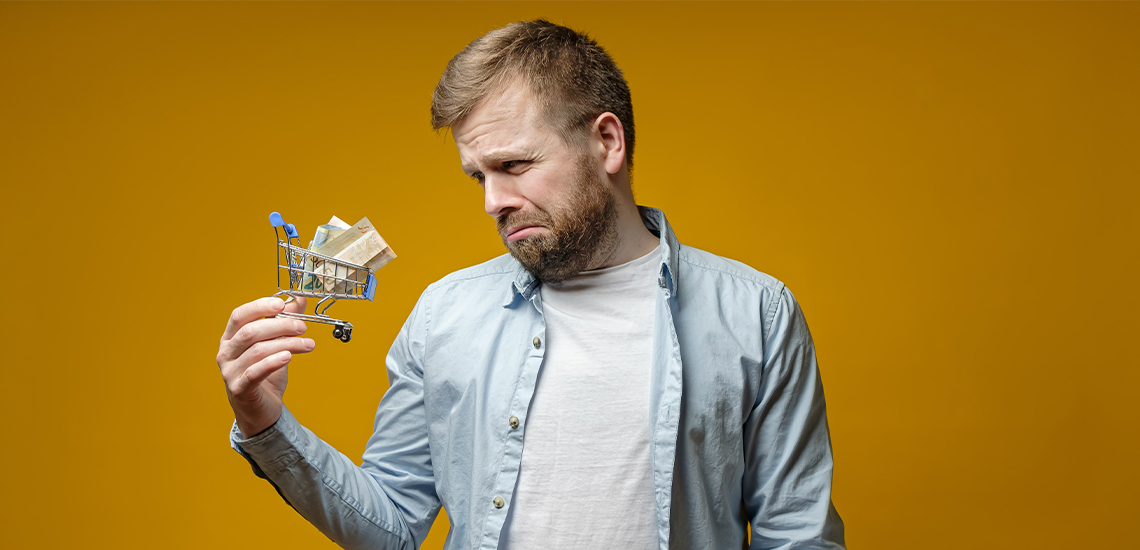 Top 10 Inflation-Busting Employee Benefits
October 31, 2022
Categorised in: News
Employees are taking advantage of discounts and savings available through an employee benefits app and are saving as much as £1100 a year.
Employees of businesses who offer the Hive360 Engage employee benefits and wellbeing app can easily access a range of savings on their everyday spending, including: 
5% discount saving them £20 a month/£240 a year at UK supermarkets

10% discount at various high street fashion retailers

7% discount on beauty essentials

20% off pet supplies and good

Dining out discounts

Mobile phone discounts

TV and broadband discounts

Cinema discounts

Coffee discounts

Gym membership discounts
Together these save an average of £93.19 a month, the equivalent of £1118.28 of savings a year, making these employee benefits truly bank balance boosting.
 David McCormack, CEO of HIVE360, says:
"New research* reveals that 25% of businesses cannot continue to raise pay because of instability, that 70% of employers recognise employees are struggling to manage increasing costs of living and could look for higher wages elsewhere, but that just 26% of businesses can commit to permanently raising worker pay. This is where employee benefits come in.
Employee Benefits Translate Into Real-World Savings
"Engage includes hundreds of employee benefits, perks and discounts on regular everyday expenses that help employees survive the record-high cost of living. We calculate that employees who make full use of all employee benefits and discount opportunities available via our Engage app, will save more than £1100 - the equivalent of a £1600 increase in their annual pay when measured against a projected realistic saving possible via the app.
Employee Benefits Help Your Business' Bottom Line
"We also factor employer savings into our approach, allowing businesses of all sizes to bring a multitude of employee benefits, wellbeing support, and employee communication and recognition together in one place, at a fraction of the cost of procuring benefits and services separately," he says. "We'll also deliver a positive impact on overall business efficiency and productivity, help to boost employee engagement, wellbeing, and staff recruitment and retention.
"Businesses looking for cost-effective tools that help employees manage spiralling inflation and soaring living costs, and have a positive impact on employee engagement and support strategies should find out how employee benefits make a difference."
Potential monthly savings via the HIVE360 Engage Employee Benefits app:
Supermarket Shop: average monthly spend £400.00 – 5% discount = £380, saving £20.00
Fashion: average monthly spend £100.00 – 10% discount = £90.00, saving £10.00
Beauty essentials: average monthly spend £50.00 – 7% discount = £46.50, saving £3.50
Pets: average monthly spend £50.00 – 20% discount = £40.00, saving £10.00
Entertainment (Cinema): average spend £31.00 – with discounts = £18.60, saving £12.40
Dining out: average monthly spend £100.00 – 10% discount = £90.00, saving £10.00
Phone contract: average monthly spend £52.00 + upfront payment £50.00 - £0.00 Upfront payment + 7% discount = £48.00, saving £8.16
TV & Broadband: up to £100 cashback on bundles, saving £8.33 per month
Coffees: average monthly spend £48.00 – 10% discount = £43.20, saving £4.80
Gym membership: average monthly spend £23.99 – 25% discount = £17.99, saving £6.00

Average total monthly savings:     £93.19
Average total annual savings:   £1118.28 
We provide our customisable, comprehensive, employee benefits and wellbeing package via the Engage Employee Benefits app as standard to businesses that outsource payroll and employment administration to us.
Engage includes My Training, My Health, My Money, My Discounts, and My Work features and has an average of 100,000-plus user sessions each month, with levels of user engagement topping 94%.