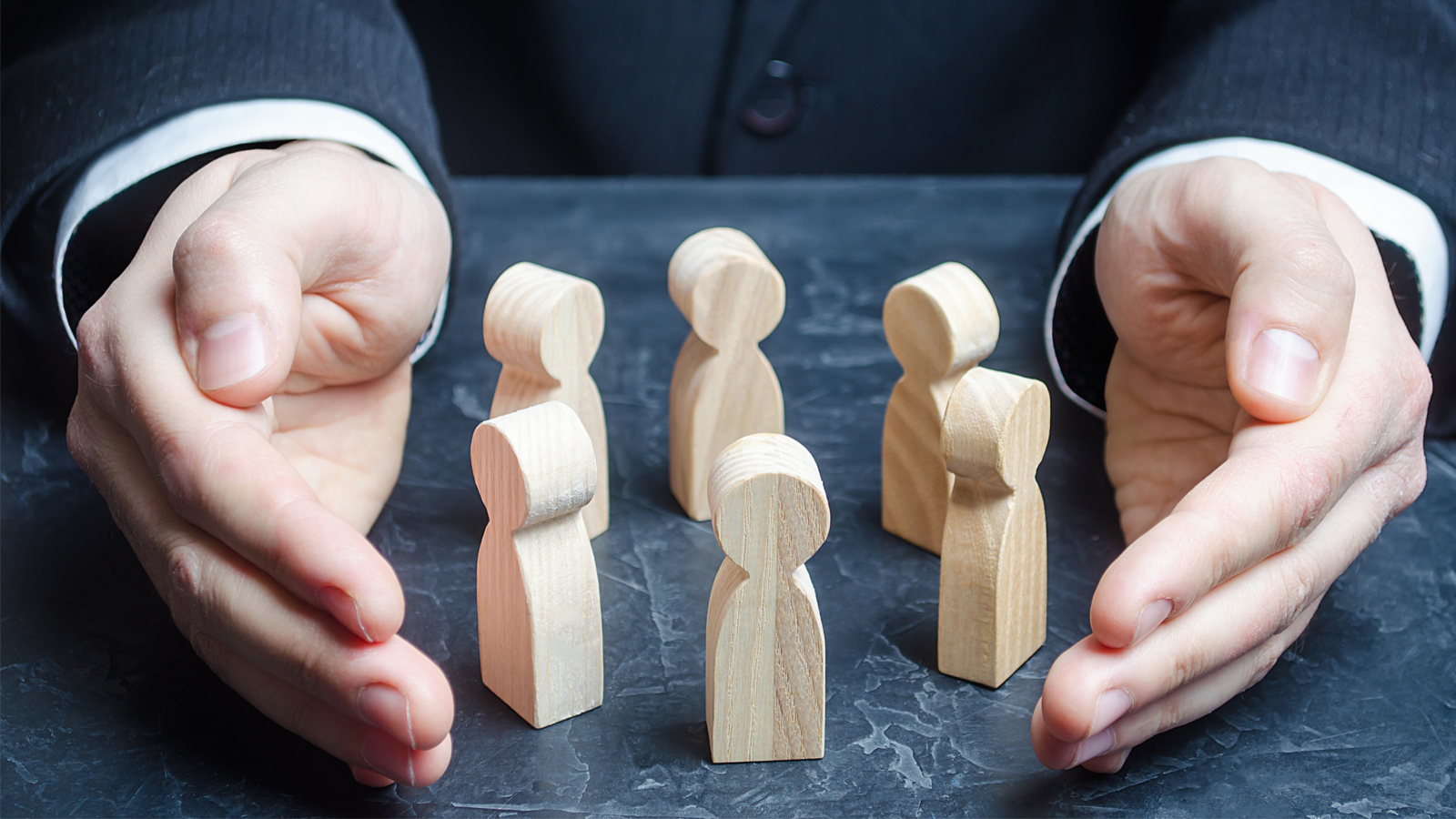 Supporting Employee Wellbeing in the Toughest of Times
June 14, 2021
Categorised in: Employee Benefits, Employee Engagement, Employee Wellbeing, News
Following on from this year's Mental Health Awareness Week, David McCormack, our CEO, considers the type of support employees need most in the best and worst of times.
Arguably now more than ever, supporting work colleagues and employees, as well as friends and family, has never been more important. It's been an incredibly tough and challenging 12 months, with concerns over the pandemic, isolation through three lockdowns, and worries over job security and our online and digital lives weighing heavily on all our minds.
The growing dependence on working fully-digitally has triggered an alarming rise in employee stress. A syndrome 'Technostress' is now topping the list of mental health issues, as workers are under unprecedented pressure to maintain productivity and efficiency while working from home. Growing numbers are showing signs of technostress, which leads to anxiety, burnout and depression.
Employers can take proactive, positive action to counter the onset of technostress, starting with a strong digital culture for workers, that includes a clear strategy on technology use within the business.
Our wellbeing and mental health resource hub includes a range of free resources and guides, whilst HIVE360's mobile, customisable engagement app and platform Engage gives employees access to a range of benefits and services, including 24/7, confidential access to mental health support, counsellors and GPs.
This type of support is critical, as analysis of Engage's usage over the last year has proved. During the first week of COVID-19 lockdown one in March 2020, Engage recorded an unprecedented 273% increase in demand for mental health support services, and 102% increase in the use of the GP service.
Since October 2020, Engage has had an average of 200,000 user sessions each month, a 70% jump in demand for its personal doctor service during the most recent and third lockdown, and a 39% rise in users accessing carer advice and support. 
The number of people using the app's health, wellbeing and fitness advice has risen by as much as 300% since March last year. We have also recorded peaks in user sessions coinciding with government announcements on changes to the COVID-19 restrictions – this was up by 265% between October and November 2020, whilst 850 users visited the mental health support features in December 2020 when the new COVID-19 variant came to light and Christmas 'bubbles' were cancelled.
It's no surprise that the Engage app's health features have recorded such huge jumps in demand. Even as we begin the roadmap out of lockdown, employers must aim to proactively offer a variety of benefits that will help foster wellbeing, provide welfare support, and counter the onset of technostress and other mental health issues. Using a dedicated engagement portal certainly enables staff to access lifestyle benefits, health advice and support, confidentially, securely and 24-hours a day, seven days a week.
Communication with a workforce is essential, and typically clients using Engage record employee engagement levels of over 80%.
You can access our online wellbeing and mental health resource 'hub' here, and includes a range of easy to access self-help guides that support mental and physical wellbeing: