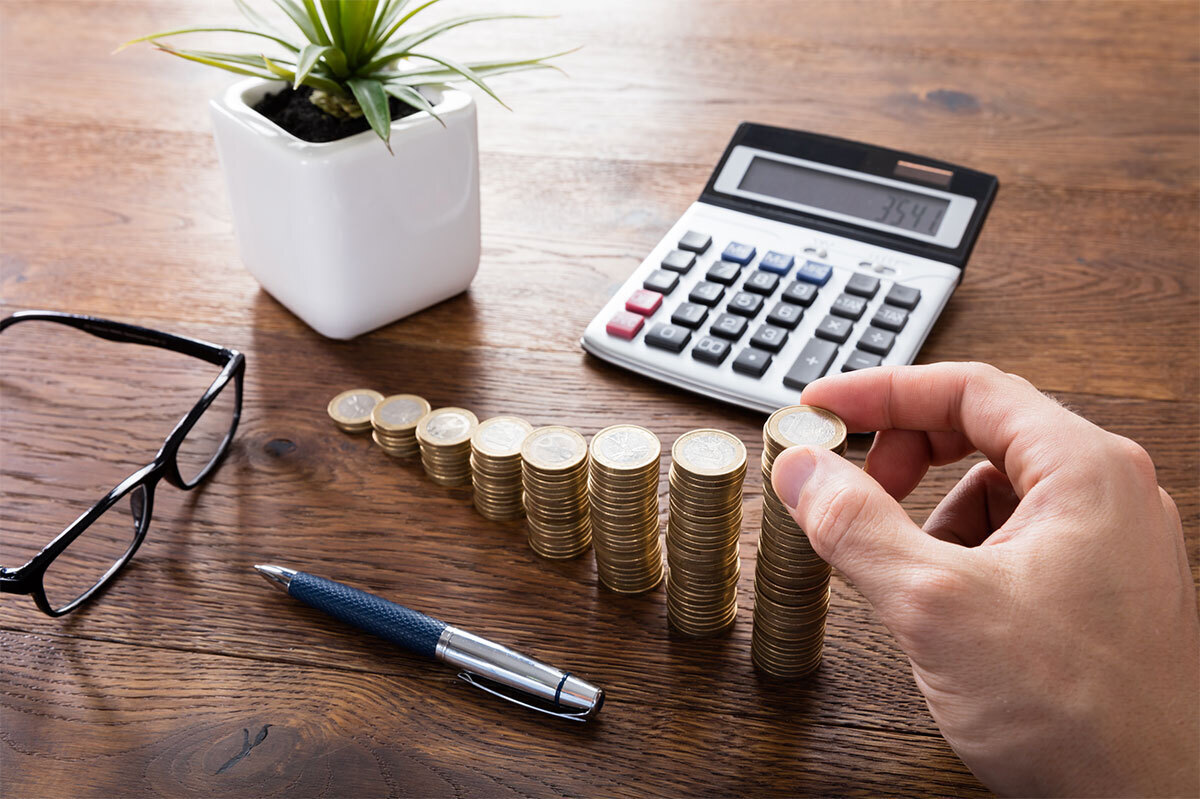 A Guide to the National Living Wage Increase
March 29, 2021
Categorised in: Laws & Regulations, News
Commencing from the 1st April 2021, the eligibility for the National Living Wage widens as the age will reduce from 25 to 23. This is one of many Employment Law Changes Happening This April and, as a result, thousands of low-paid workers across the UK will receive a substantial pay rise of almost 9%.
The National Living Wage rate will increase 2.2% from £8.72 to £8.91 next month. Announced by the chancellor in the Spending Review last November, full-time employees on this rate would get an annual pay rise of £345.
Currently, the National Living Wage is only applied to those aged 25 and above. However, from April 1st, workers aged 23 or 24 years old, will see their pay leap by 8.7%. This is because their current National Minimum Wage rate of £8.20 an hour will need to be increased to at least £8.91 an hour. This will be the new National Living Wage, increasing from £8.72 and applying to all full-time workers aged 23 or older.
What are the other National Minimum Wage changes?
In addition, employers will also need to make sure they are aware of other changes. Examples of these include the National Minimum Wage rises for other age groups and the new accommodation offset. But the second-biggest increase comes in the apprentice rate, which is boosted by 3.6%, as shown below: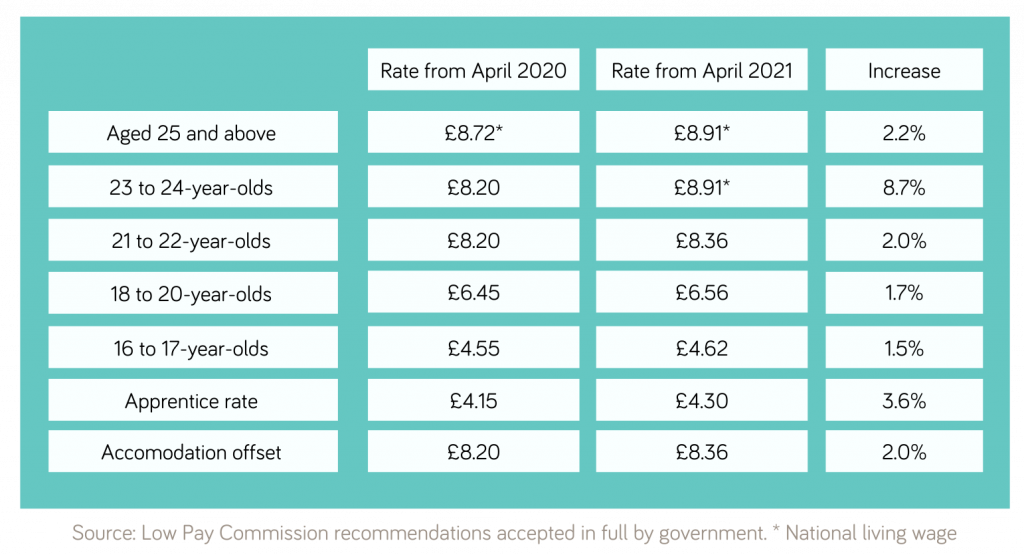 A full-time worker on the National Living Wage will see their annual earnings increase by £345. Chancellor Rishi Sunak expects these minimum wage increases will likely benefit around two million people across the UK. The full National Minimum Wage rate, which from April 2021 will only apply for those aged 21-22, is also increasing by 2.0% to £8.36.
You can see a full list of the main causes of minimum wage underpayment to help employers avoid common pitfalls here. This has been published by the Department for Business, Energy and Industrial Strategy to provide essential information for businesses.
Manage your National Living Wage Payroll with Hive360
Whether you're concerned about these Nation Living Wage Increases, the recent Gig Economy Uber Ruling, or anything else, you can trust Hive360 to manage your payroll effectively.
We offer unique Commercial Gains when it comes to PAYE payroll support & benefits. Hive360 aims to create cost savings on your Payroll, Pension Administration, and Employee Benefits. In turn, this can improve your process efficiencies and reduce your overheads, adding value to your business. So, to find out how we can help your company, Get in Touch Today!
Cookies on the Hive360 website
We are using cookies to provide statistics that help us give you the best experience of our site. you can find out more or switch them off if you prefer. However, by continuing to use the site without changing settings, you are agreeing to our use of cookies. Learn More.
ACCEPT