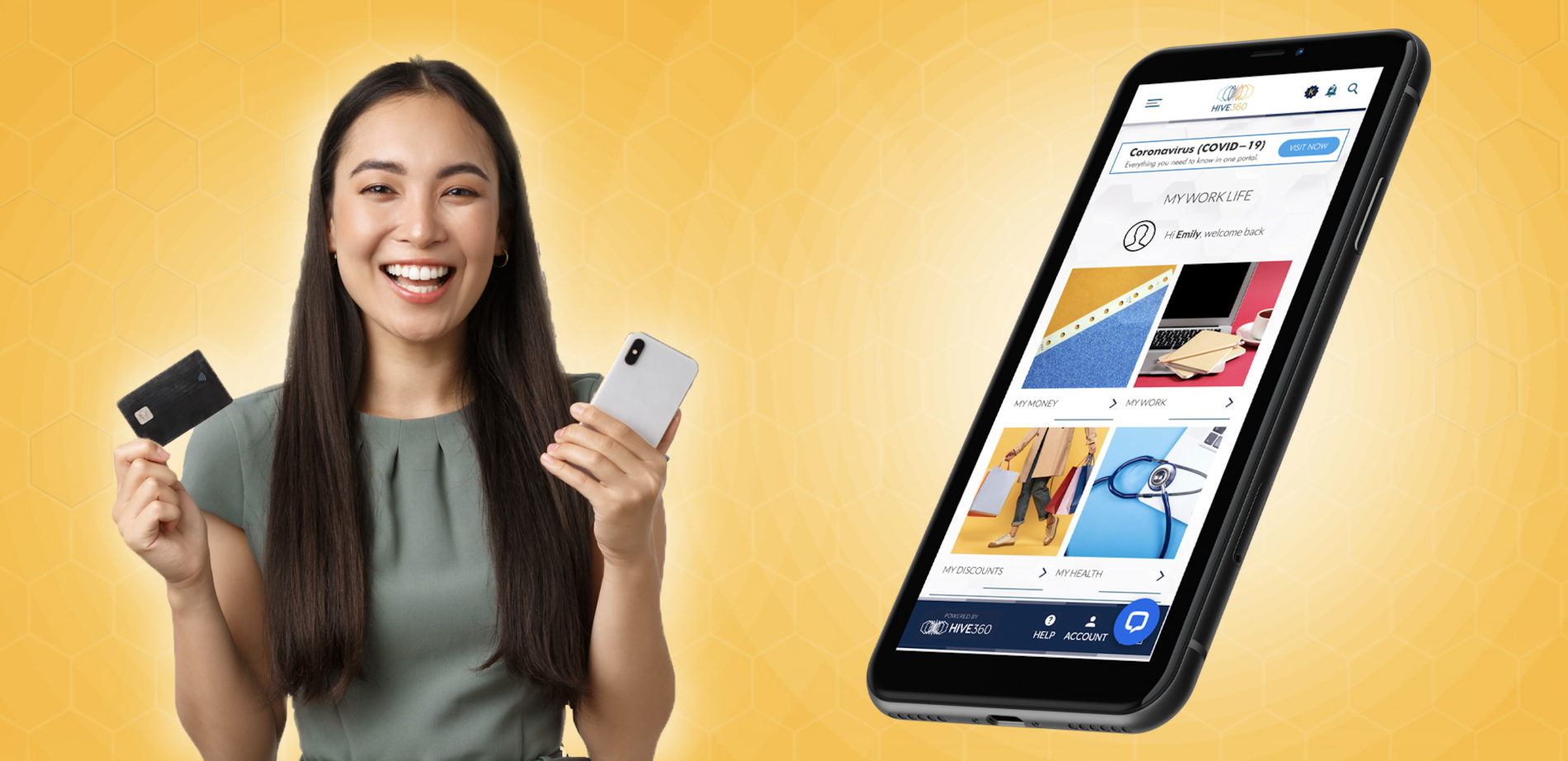 Making Money Go Further with the Hive360 Engage App
September 29, 2020
Categorised in: Employee Benefits, Employee Wellbeing, Hive360 App, News
With another lockdown looming and Christmas on the horizon, money can be quite tight. But don't worry – we've put together a little guide on how you can use your Hive360 Engage App to make your money go further. 
(Don't have the Hive360 Engage App? Don't panic – buzz your boss about it and trial it in your business to get access to our amazing perks and benefits) 
1 – My Shopping Discounts 
We have partnered with one of the biggest reward platforms in the UK to give you exclusive access to the biggest discounts at the broadest range of retailers, meaning you never have to pay full price again. From high street retailers to competitive broadband deals and travel getaways, it's hard not to save money through the Hive360 Engage App. 
2 – My Mobile Phone Savings 
With top-of-the-range devices and a range of phone packages to choose from, you can access EE's premier partner, Reward Mobile through the Hive360 Engage App. You can save yourself an average of £346 compared to going to EE directly.  
3 – My Gym Discounts
While some see gym memberships as a luxury, you don't have to with the Hive360 Engage App. Keep your fitness goals on track with discounted gym memberships, digital fitness classes and multi-activity memberships from over 3,000 gyms across the UK and Ireland, easy to find by popping in your postcode to find the best offers near you. 
4 – My Mental Health 
Sometimes life can be overwhelming and money worries can contribute significantly to this, affecting our mental health and ability to cope.  So, for this very reason, the Hive360 Engage App gives you 24/7 access to a confidential personal support line for you and your family, where you will be put straight through to highly trained mental health counsellors who can give you that support and help when you need it most, avoiding you the cost of paying to speak to a private counsellor or therapist.  
How to claim your discounts: 
Log into your Hive360 Engage App

 

Click on 'My Discounts'

 

Click through the according widgets to choose which discounts you want to access.

 

See your access to hundreds of discounts available at the click of a button. 

 
Cookies on the Hive360 website
We are using cookies to provide statistics that help us give you the best experience of our site. you can find out more or switch them off if you prefer. However, by continuing to use the site without changing settings, you are agreeing to our use of cookies. Learn More.
ACCEPT