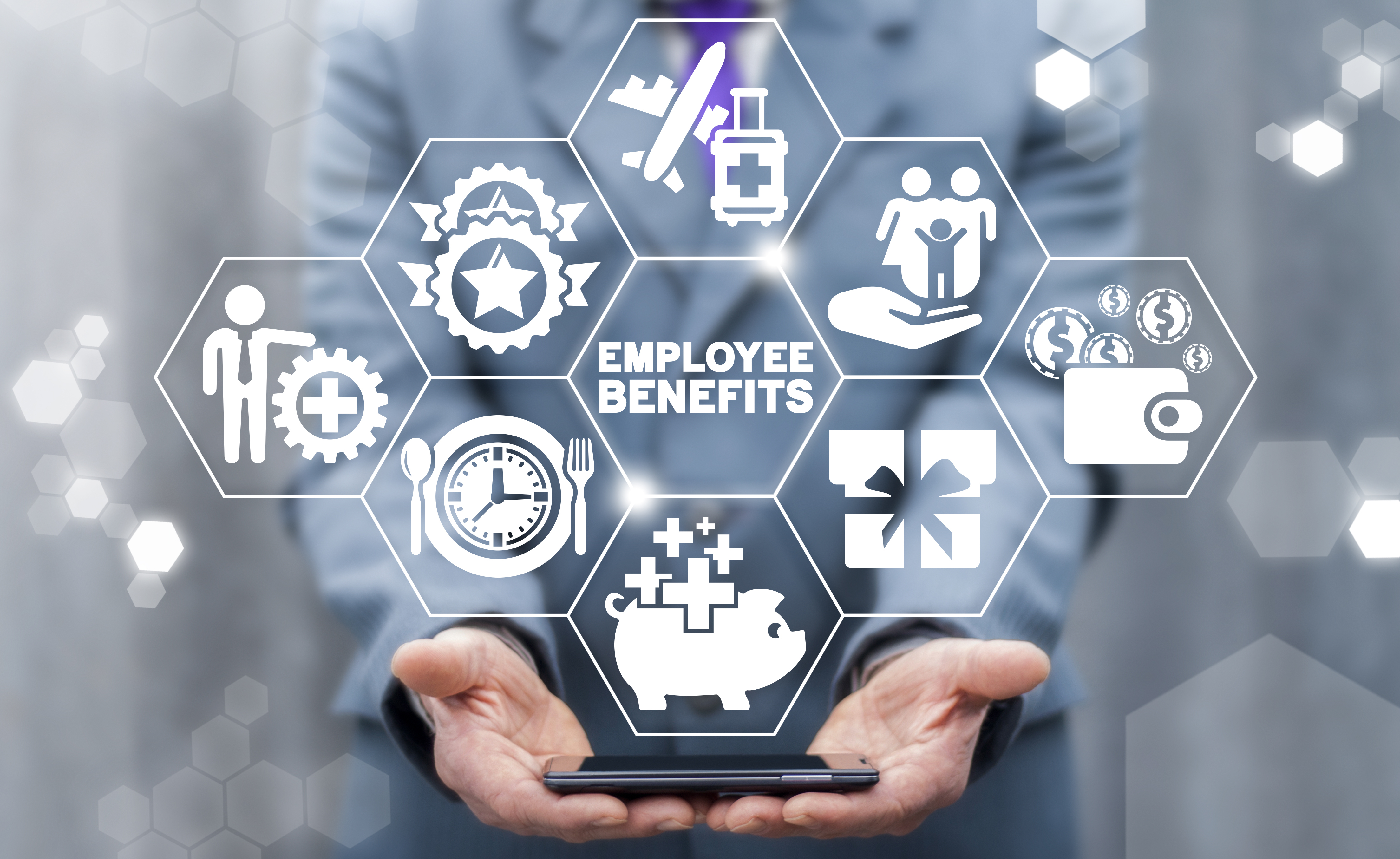 Employee Benefits that increase Employee Retention Rates
April 14, 2022
Categorised in: Employee Benefits, Employee Wellbeing
Gaining the skilled professionals that your business requires is crucial, but equally as important is your ability to retain your best employees. Perhaps one of the easiest ways to achieve the latter is through a comprehensive Employee Benefits System. Thus, a varied set of perks is essential for ensuring your company maintains a high Employee Retention Rate.
Why is a high Employee Retention Rate so Important?
Essentially, a more engaged workforce will most likely improve customer satisfaction and push sales. They will also strengthen future planning and key business decisions. Indeed, many managers agree on the notion that focusing on retaining key employees in an organisation is necessary for long-term success.
At the very least, having happy employees that feel valued can only boost morale and productivity in the work environment. In turn, high Employee Engagement can limit concerns from investors and improve your company image. This will ultimately improve the growth and profitability of your business.
Our Employee Benefit Ideas
Perks are a crucial part of the employee experience and can often be vital when boosting staff retention rates. So, our main suggestions for staff benefits include:
Company Incentives
Flexible Working Hours
Individual Employee Career Plans
Employee Training Schemes
Employee wellbeing support
Employee mental health support
Company Incentives
This is an effective way to show employee appreciation without breaking the bank. Even small allowances like loosening dress codes, optional late starts, or additional paid holiday can significantly boost employee morale. Additionally, value-added employee benefits really do help to make the difference to your employees' commitment and loyalty.  Benefits that help make salaries go further at a time when living costs are at an all-time high are key.  Hive360 makes it achievable to gain cost-effective employee benefits, alongside payroll and pension services, for as little as £4.98 per Person per Month, so employee perks that boost employee engagement can be extensive and varied whilst remaining inexpensive.
Flexible Working Hours
Setting up a flexi-scheme has been associated with an uplift in morale and strengthens employee work-life balance. This can lead to increased motivation, engagement, and productivity around the office. It also shows care for your Employees' Wellbeing and can make you stand out against competitors who aren't taking such a balanced and inclusive view.
Individual Employee Career Plans
Every well-run business should be offering some form of a career vision plan for its employees. It's an excellent management practice and can really help provide Meaning to the Job, this practice lets staff visualise their role in the company long-term. Moreover, this can develop as easily as holding regular one-on-one meetings to talk about your employee's career objectives within the company.
Employee Training Schemes
An employee training program is essential for engaging staff with the career plans that you lay out. It helps them to progress in the areas they would like to focus on, improving job satisfaction whilst helping you to nurture and retain the best talent. View Hive360's Training Solutions Here to see what this can offer.
Employee wellbeing support
We all need help to stay fit and healthy and a healthy workforce is a productive one! So offering employees a resource packed full of advice, articles, support, and money savings offers on gyms can feel like you're really looking after your people.  When you combine this with a free GP service for times when your employees need professional medical help – the impacts are significant, all of this and more are available via the Hive360 Engage app. 
Employee mental health support
Covid-19 and the challenging world landscape we're living in have created a mental health pandemic that is causing real issues with employee performance and staff retention across all industries. Having provisions in place to support employees confidentially with professional mental health counselling and crisis support can make all the difference to a person's performance and quality of life – what better way to really engage your workers than to offer them this as part of your benefits provision, with Hive360 this is made possible from instantly via My Health zone of the app.
Hive360 can offer your business an improved experience for all staff, that includes unique and dynamic employee benefits and wellbeing support, and a mobile app that puts everything in one place. You can check out Our Services today, Contact Us for more information, or set up a Free Demo of our Engage App.