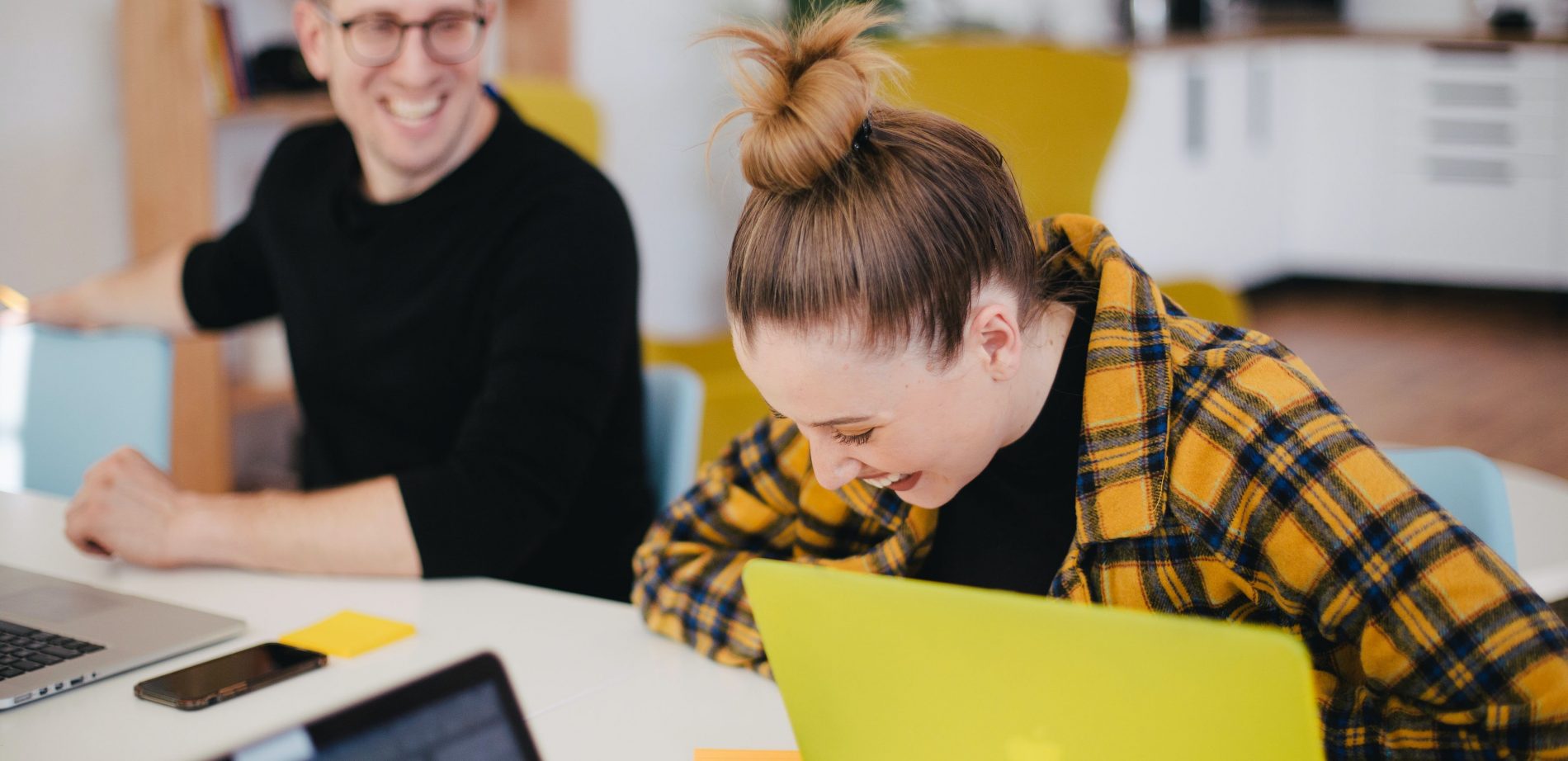 Driving Employee Engagement After a Pandemic
June 24, 2020
Categorised in: News
Find out what steps you can take to improve your employee engagement during the transition back into the office.
Since March, our working lives have been a lot more difficult than perhaps this time last year. Adjusting to remote working hasn't been easy, but now for many workers, it is the new normal. However, we have reached the point where many employers are looking at getting their workforces back into the office as soon as it is safe to do so.
Keep staff in the know
Employers should communicate with employees as early as possible about any plans to return to office work. It's good practice to hear your workers' opinions and any concerns or reservations about returning to the office so that a plan to address and satisfy the worries can be made. If possible, give your employees a rough idea of what date to expect the transition to the office will happen and the processes that will be in place to ensure it is as safe as possible. Discussing what changes will have been made to the office prior to returning is also a good way to address concerns workers have and prepares them for the new way of working we will all be facing. For more advice on how to keep your offices safe post-lockdown, read here.
Addressing employee concerns
Some employees might feel that they don't want to go back to the office or are unable to do so yet – this should be addressed as soon as possible, and steps need to be put in place to address these concerns. If you have members of staff that commute to work via public transport, arrange a shift time that allows them to avoid travelling at peak times, or offer extra car parking where possible so that workers can avoid using public transport. To help those struggling with post-lockdown anxiety, you can read more advice here.
Adjust business expectations
Transitioning into lockdown was difficult for many, facing an uncertain period of furlough or remote working. However, the adjustment of working in the office again might prove to be more difficult, with many fearing the safety of themselves and their families. There is also the task of settling into a whole new routine again, too. The transition period may be mentally straining for your workforce, so it is important to be patient and considerate of this. If you overload staff with too much work too soon, not only will their work:life balance suffer, but they may also face burnout.  Give employees a chance to re-adjust and re-charge before expecting productivity to reach a peak again.
Check on workers' wellbeing
Almost every day since the UK went into lockdown has been mentally challenging for many workers across the country, with levels of anxiety, burnout and loneliness rising. As lockdown eases, loneliness will start to disappear, however, various anxieties will remain. Burnout can always become a problem, but you can read how to avoid it here. Make sure your employees know what support is available to them while they are struggling, and as mentioned before addressing their worries and concerns to try and relieve some of the pressure can help with mental wellbeing. Hold regular, socially distanced or virtual meetings with your employees to give them a chance to talk through issues that may be a worry to them, and it also just lets them know that their employer is looking out for their wellbeing.
Be flexible
Remote working has allowed many employees to be more flexible with their working day, whether it be to accommodate caring for young children, a relative, doctors' appointments and so on. It is important to continue to give an element of flexibility to your workforce to accommodate being able to ensure childcare is in place, avoid commuting at peak times and to boost productivity.
Assist the transition for furloughed staff
Returning to office work will understandably be more of a challenge for those furloughed. They may no longer feel valued by the business and therefore can have low productivity and engagement levels. You can read more on how to re-engage furloughed workers on return to the office here.
Offer additional training
After three months of slow-paced living, many employees are ready to feel like they are moving forwards in their career again. This is particularly important in times of crisis as it helps to keep morale and motivation high. By offering additional opportunities to train or learn new skills can be a powerful way to drive engagement amongst your workforce as learning new skills and teaching fellow colleagues can help to boost commitment to the business.
Reinforce employee value and implement recognition schemes
Recognition is a key driver for employee engagement. Everyone wants to know that they are doing a good job and that they are valued. Furloughed employees may feel unimportant to the business, so recognising and valuing them is crucial. Raising the level of recognition on return to the office could include a monthly or fortnightly meeting (either distanced or virtually) to discuss the achievements and efforts of employees. This could also be a simple day-to-day thank you from a manager to their team. Things recognised don't have to be big achievements, small things should also be commended as this will boost the overall morale of your workforce. Some companies hold award lunches and reward their employees with small gifts such as vouchers and flowers. Not only is this useful to make staff feel valued, but in the long term, it boosts engagement and productivity as encouraging and rewarding consistent and constructive behaviours give employees and company culture a nice boost.
Cookies on the Hive360 website
We are using cookies to provide statistics that help us give you the best experience of our site. you can find out more or switch them off if you prefer. However, by continuing to use the site without changing settings, you are agreeing to our use of cookies. Learn More.
ACCEPT