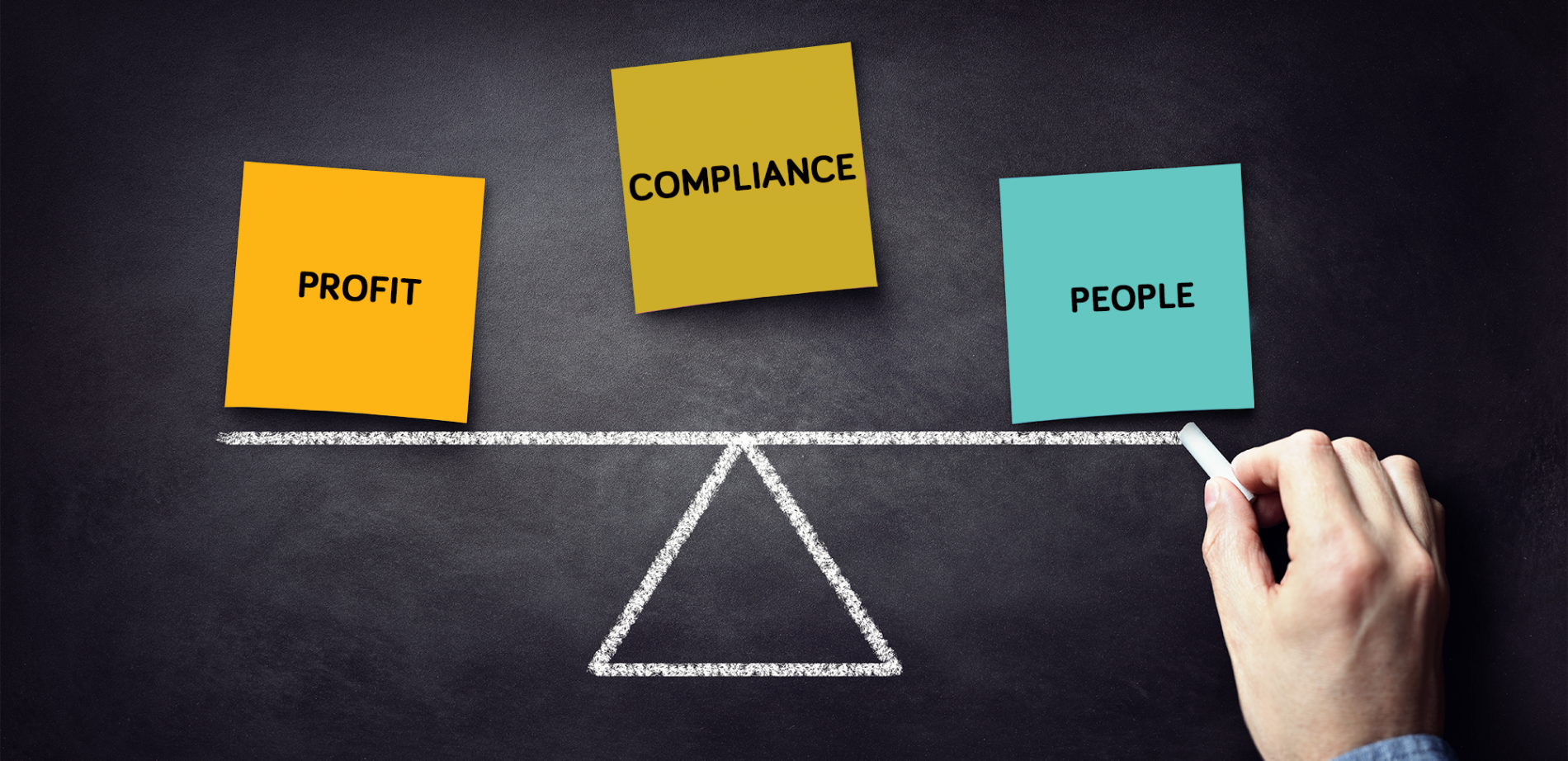 Cost reduction, compliance and enhanced worker support: The recruitment agency balancing act
August 18, 2020
Categorised in: News
Is it possible to achieve these in equal measure?
The simple answer is yes and it can be implemented into your business quickly and effortlessly. But how?
Throughout the current pandemic, many businesses have suffered greatly, recruitment agencies have inarguably been one of the hardest hit. With a significant drop in the number of vacancies, a reduction in working hours across many industries and the mass job cuts we will continue to see following the end of Furlough funding, recruitment agencies have had to respond fast with new strategies to survive.  Strategies that include finding new markets, bolstering existing client relationships, and looking for ways to increase candidate retention and reduce absence are key.  But for most agency owners right now, the priority is overhead and cost reduction, and finding ways to streamline back-office operations.  Achieving cost savings that don't jeopardise your candidate's experience or their compliance are more difficult to achieve.
Boost Your Bottom Line
Recruitment businesses who have chosen to partner with Hive360 have seen payroll and back-office overheads reduce dramatically, adding an average of 5% or more to the bottom line through internal process efficiency gains and significant cost savings on current employment administration and benefits supply chain.
That's not all – our clients have also been able to bolster worker benefits offering and wellbeing support significantly at no cost – now that's a differentiator worth shouting about and seeking out!
Outsource To An Expert For Full Compliance
What makes us different is that we offer a 360-degree solution, a future proof alternative to the traditional umbrella company solution for PAYE payroll management – cost-saving and support for your business at one end, and a better experience and support for your workers at the other.  For your business, our outsourced payroll and benefits solution streamlines payroll administration, manages all pension auto-enrolment responsibilities, provides access to a free HR legal support line and ensures continued full HMRC and GLAA compliance – so you don't have to deploy your internal resources trying to cover all of this, or risk your business with models of payroll that are under compliance scrutiny.
Win New Business With Candidates At The Heart
Providing your clients with the peace of mind that you give enhanced worker support to the temps working on-site can set you apart from your competition, strengthen your relationship with them and certainly boost your reputation in the wider market.  Hive360 believes that everyone deserves the best work:life experience, so we're empowering businesses of all sizes to achieve better engagement with your people with a turnkey outsourced solution that brings all aspects of work:life together, and makes your operations more cost and process efficient -  no matter what your budgetary limitations might be.
Revolutionise The Candidate Experience
Gives access to vital welfare support, lifestyle benefits, pay and pensions in the palm of your agency workers' hands including;
Professional health and welfare support with 24/7 telephone GP and mental health counsellors
Access to a comprehensive discount portal for lifestyle and mobile phone savings and offers
Health, fitness and diet advice, gym discounts and vital resources
A digital payslip portal – secure, GDPR compliant and 'in your workers hands' whenever they need it
A unique workplace pension fund portal – with real-time visibility on pension fund performance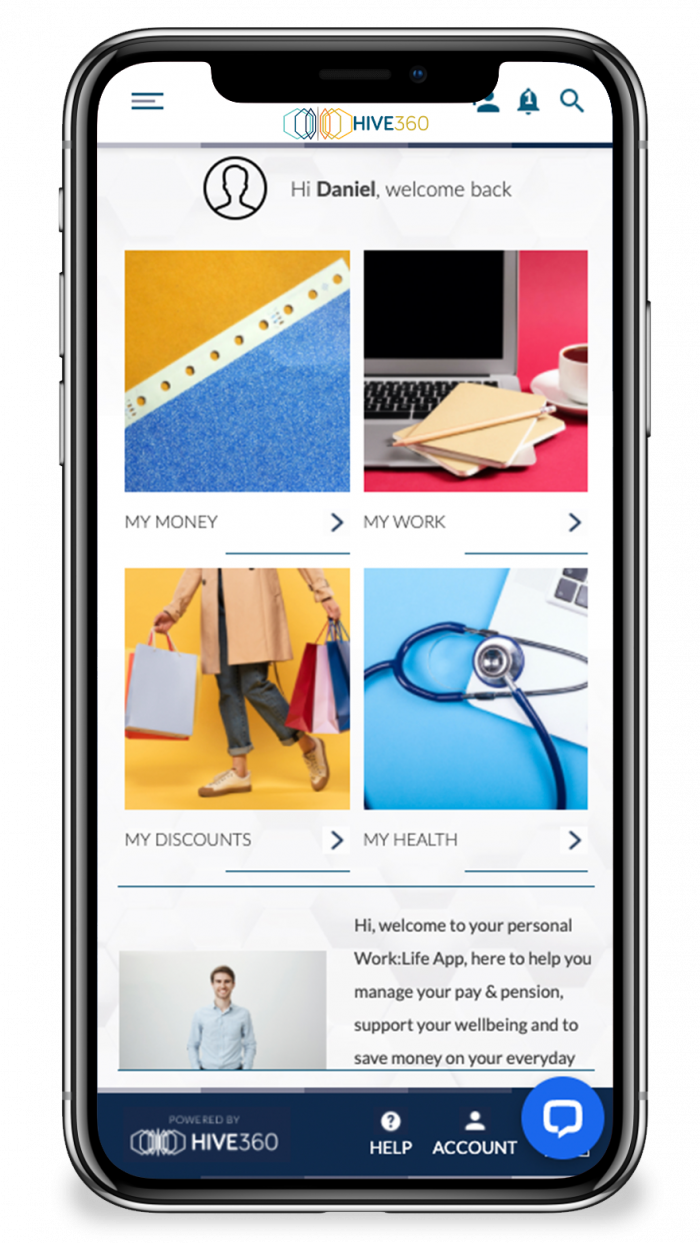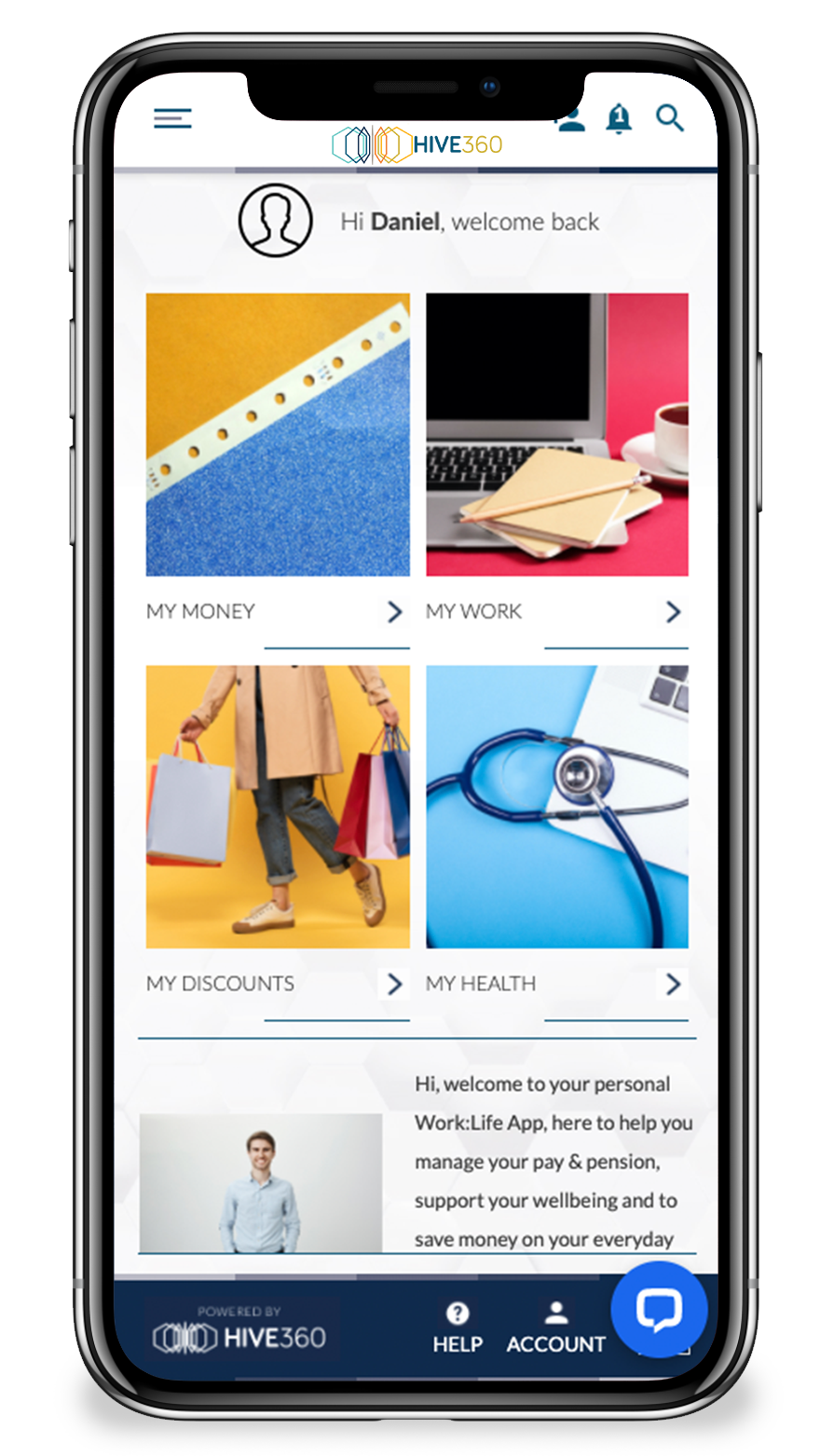 An instant boost to your recruitment business
Our cost-effective and commercially viable solution not only looks after your business and aids business growth, but it also gives you a myriad of added-value services based on a model that will deliver significant cost savings too.
To find out more about how Hive360 can support your business and employees, cut your costs and streamline your back-office functions
Cookies on the Hive360 website
We are using cookies to provide statistics that help us give you the best experience of our site. you can find out more or switch them off if you prefer. However, by continuing to use the site without changing settings, you are agreeing to our use of cookies. Learn More.
ACCEPT