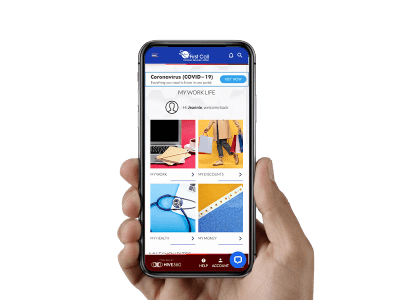 Engagement Platform: Why get an Employee App?
April 21, 2021
Categorised in: Hive360 App
In the past year, the ways in which employees work together, communicate, and feel engaged with their company have all been disrupted. Thus, as we start to look at How Companies Incentivise their Staff Moving Forward, employee apps are providing a great answer for many businesses.
In brief, an employee app is a business engagement platform. It's a mobile software application that allows staff to access personal, time-sensitive, and relevant information from their employers. This can include but isn't limited to, Payroll Information, Company Training, discounts and Pension Services. So, if you haven't already, here's why your business needs an app for its employees.
Accessibility
The age of remote working means that the vast majority of workers won't be at a desk in one location all of the time. Therefore, a great benefit of an employee app is that it gives all workers accessibility to the business that they work for.
Convenience
Having a secure mobile platform containing all the necessary tools and resources can add a great deal of convenience to day-to-day work. Indeed, with more employees on the move, having a work portal on the go can provide great flexibility, and help to maintain Employee Engagement with your company.
Organisation
Another benefit of having a convenient, intuitive employee app is that it becomes far easier to organise important company and personal information. It means that your business is likely to be more focused and productive, which are just some of the Benefits for Companies.
Transparency
Secure mobile work portals give employees safe and easy access to vital resources like payroll information and wellbeing support. This sort of transparency between staff and employers can greatly reassure workers, and thus create a more positive work environment.
The extra features of Hive360's Employee App
Finally, there are all the additional Employee Benefits of Hive360's App that should be considered essential for any business. This comes as standard with any of Our Business Solutions. It offers a secure portal to view payslips and pensions data, access training, GP and mental health support, and provides access to the largest employee discount scheme in the world. You can even book a No Obligation Trial of Our Engage App Here to see for yourself what we can do. Overall, there's simply no better time to invest in an employee app to improve your efficiency, employee engagement, and productivity!
Cookies on the Hive360 website
We are using cookies to provide statistics that help us give you the best experience of our site. you can find out more or switch them off if you prefer. However, by continuing to use the site without changing settings, you are agreeing to our use of cookies. Learn More.
ACCEPT