Imagine the impact of your business offering a complete package of employee benefits and at the same time achieve savings on your payroll processing. Your staff could have access to vital health and well-being support, money-saving lifestyle discounts, and streamlined communication in an easy-to-use mobile app.
With HIVE360 an employee app is included at no cost – it's provided as standard with our outsourced payroll & employment administration solution. You can even sign up for a no-obligation 2-week free trial of this app today, so you can experience the Employee Wellbeing support and Commercial Benefits for yourself!  Or if you want to see how it works – talk to us about a Demo.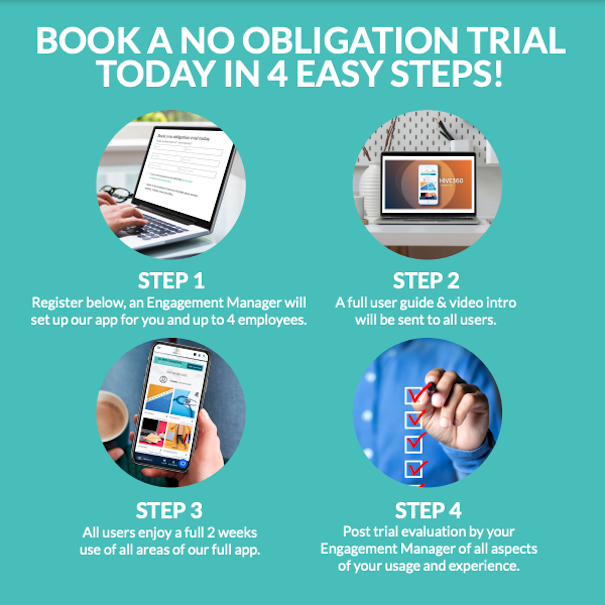 Commercial Gains
Our groundbreaking approach also packs a big commercial punch too, delivering average savings of upto £100 per employee per annum (in the first year), not to mention huge efficiency gains and continued compliance.
What's In The Engage App?
The HIVE360 Engage App has been designed to enhance and support the 4 cornerstones of work:life.
My Health - Mental health support (EAP) Tel GP service, health advice & resources
My discounts - High street, online, mobile, insurance and gyms. Here you can maximise your salary and get great savings
My Work - Store contracts and other work documents, give kudos and communicate with employees
My Money - View payslips and access your live pension dashboard
The best way to really appreciate the impact of the HIVE360 solution is to trial it in your business, sign up for a no-obligation 2-week free trial of our Engage app for up to 4 employees and see for yourself the positive impact this has on employee wellbeing and commitment.