Imagine the impact of your business offering a complete package of employee benefits and at the same time achieve savings on your payroll processing.
Your staff could have access to vital health and well-being support, money-saving lifestyle discounts, and streamlined communication in an easy-to-use mobile app. With HIVE360 an employee app is included at no cost – it's provided as standard with our outsourced payroll & employment administration solution.
Can't contain your excitement?
PLEASE NOTE: trial of the App will not include live payslips, pay documentation or Pension dashboard – these will only be activated at full roll out.
Making work a more rewarding experience.
The HIVE360 solution is designed to be a win-win for employers and their people. Our ground-breaking staff portal delivered through our Engage App gives employees access to free mental and physical wellbeing support as well as a range of amazing benefits and savings.  And for businesses, we'll also deliver significant commercial benefits too. Our unique outsourced solution delivers average savings of up to £100 per employee in the first year, not to mention huge efficiency gains and of course continuous compliance.
What can an Employee App do?
The HIVE360 Engage App offers a unique answer to Boosting Employee Engagement and support improved employee retention. It has been designed to enhance and support the 4 cornerstones of work:life balance:
My Health - Mental health support (EAP), 24/7 GP services, health advice & resources.
My Discounts - High street, online, mobile, insurance, and gyms. Here you can maximise your salary and get great savings with the largest employee discount scheme in the world.
My Work - Store contracts and other work documents, Access Online Training and communicate with employees.
My Money - View payslips and access your Live Pension Dashboard.
Plus, you have an array of optional extra features to choose from to customize your employee engagement app including:
Incident reporting
Kudos system for employee recognition and reward
Employee Surveys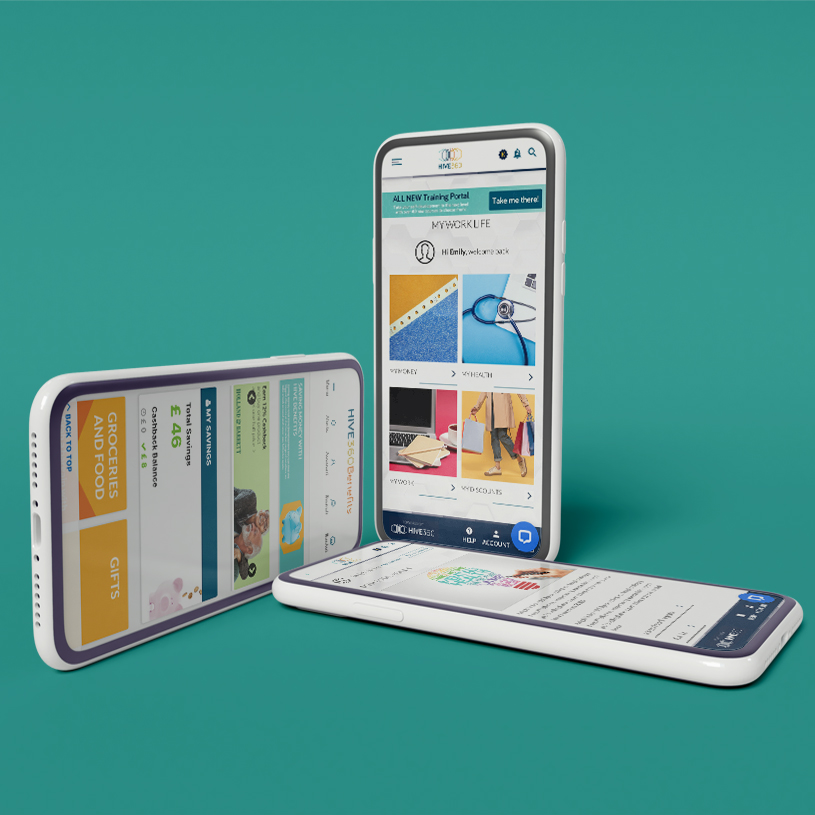 Essentially, businesses receive the complete package of work, financial, commercial, and healthcare benefits all from one place! HIVE360's Engage App combines employee wellbeing support and lifestyle benefits all within an effective, cost-reducing PAYE Payroll Solution.
Book a trial today easily by filling out the above form, or find more details on the Features of our Engage App Here.
So, if your employer doesn't already know about us,  share HIVE360 with your boss and colleagues today.