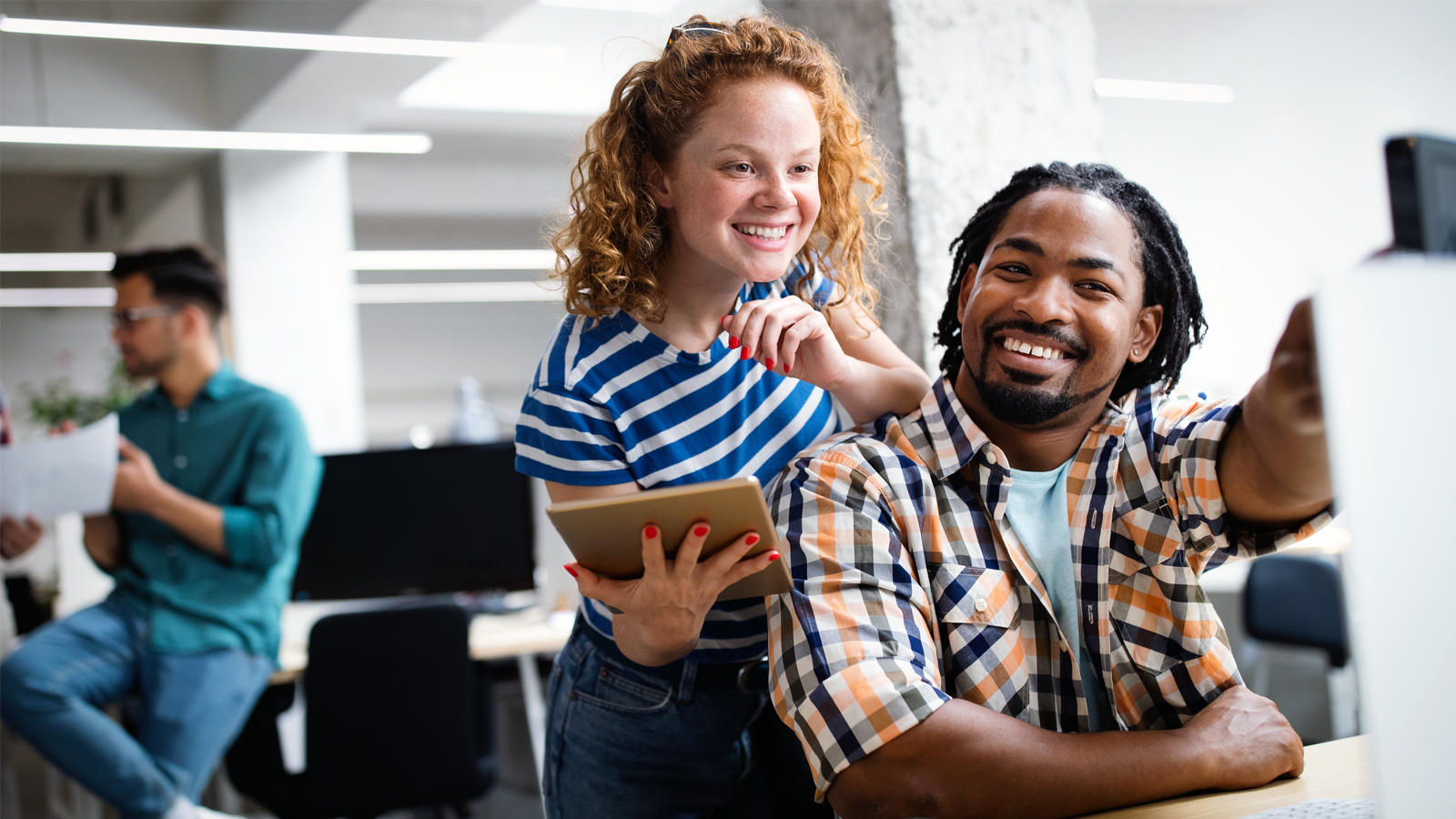 Talent Shortages: Five Steps to Boost Candidate Retention
September 13, 2021
Categorised in: Employee Engagement, News, Recruitment
Labour supply is at a critical point, especially workers to fill industrial, construction, retail, logistics, and driving contracts. HIVE360's CEO David McCormack, looks into the reasons behind the current shortage of workers and what recruiters can do to tackle this perfect storm head-on.
Whilst permanent and temporary staff appointments rose at near-record rates* in July, agencies reported the supply of candidates had fallen sharply, and this is affecting recruitment sectors across the board.
Perfect storm
The availability of unskilled, seasonal and casual workers in retail, hospitality, property, construction, logistics, warehousing, driving and delivery businesses, has been significantly impacted by Brexit, Covid, the 'pingdemic', low unemployment, Furlough, and the Home Office's new points-based immigration system.
The haulage industry is amongst one of the worst affected – currently, the shortage of lorry drivers is estimated at 100,000, according to the Road Haulage Association (RHA), driven by several factors including the high number of drivers returning to European countries at the start of the pandemic and staying there, and disruption to driver tests during the pandemic.
Talent attraction
Demand for workers is the highest since records began in 1997, and with an estimated 1.3million people leaving the UK since the pandemic began, the jobs market is as competitive and tight as it's ever been, with 69% of UK companies reporting talent shortages and difficulty hiring.
Talent attraction tactics vary from business to business, but often include employer branding, recruitment marketing, workplace culture, and benefits – with work-life balance now named as the main driver for candidates deciding whether to take a job.
Temporary Workforces
One of the biggest costs to a recruitment business is the attraction of new candidates, so getting maximum return on investment from repeated placement must be a priority, but gaining loyalty from a temporary workforce isn't easy.
Recruiters and agencies can set themselves apart with an enhanced worker support strategy for the temps working on-site. This will strengthen client relationships, boost the business' reputation, and keep the all-important candidates engaged and onboard.
Offering added-value services to candidates has never been more important, but it is a challenge for recruiters to provide the same sort of benefits to temporary workers as a permanent workforce - but there are innovations in employment administration and engagement that make this possible.
Five Ways to Go Further and Boost Retention
Forward-thinking recruitment agencies follow five steps to maximise engagement with and support of their talent and candidates:
Become part of strong movements that improve the welfare and working conditions of key contingent labour, especially those governed by the GLAA.
Select suppliers from the large employers/frameworks and PSL opportunities – who expect to see their temp workers looked after and engaged.
Offer candidates more in the shape of a robust effective employee engagement strategy; this is no longer a nice-to-have – it's a game changer.
Think 'mobile-first' - candidates are likely to have a phone in their hand most of the time both at work and play, so identify tools that use mobile tech to keep candidates connected, informed, motivated, and supported, particularly with their physical and mental health and wellbeing.
Add value to pay – times are hard, so helping candidate's money go further with easy-to-use savings discounts on everyday spending, via a mobile platform, is a powerful way to help take-home pay go further, and boost the perceived value of hourly temp pay rates, with the potential to save £100s over the year.
Raise the Bar
HIVE360 is changing the shape of employee and temporary worker engagement in the UK. Tackling the challenge to attract, engage and retain the best talent, we help recruiters by giving them a powerful digital-first differentiator - our market-leading employee mobile app  Engage, which is fast becoming the first-choice mobile perks app for recruiters.
An innovative platform that supercharges the employment experience of your workforce, Engage is included as standard to recruiters outsourcing their payroll and employment administration to HIVE360.
Within Engage's My Health, My Money, My Discounts and My Work features, users have secure access to numerous services and information, including a personal doctor, personal support helpline, care support, gym memberships, thousands of high-street and online lifestyle, dining and insurance discounts, mobile phone savings, online training resources, and GDPR-compliant pay and pension information.
Our Attraction & Retention eBook includes advice and tips about how to create loyalty, boost talent attraction and retention by ensuring employees and candidates are happy, healthy and productive at work. You can download it for free here