We are GLAA licence holders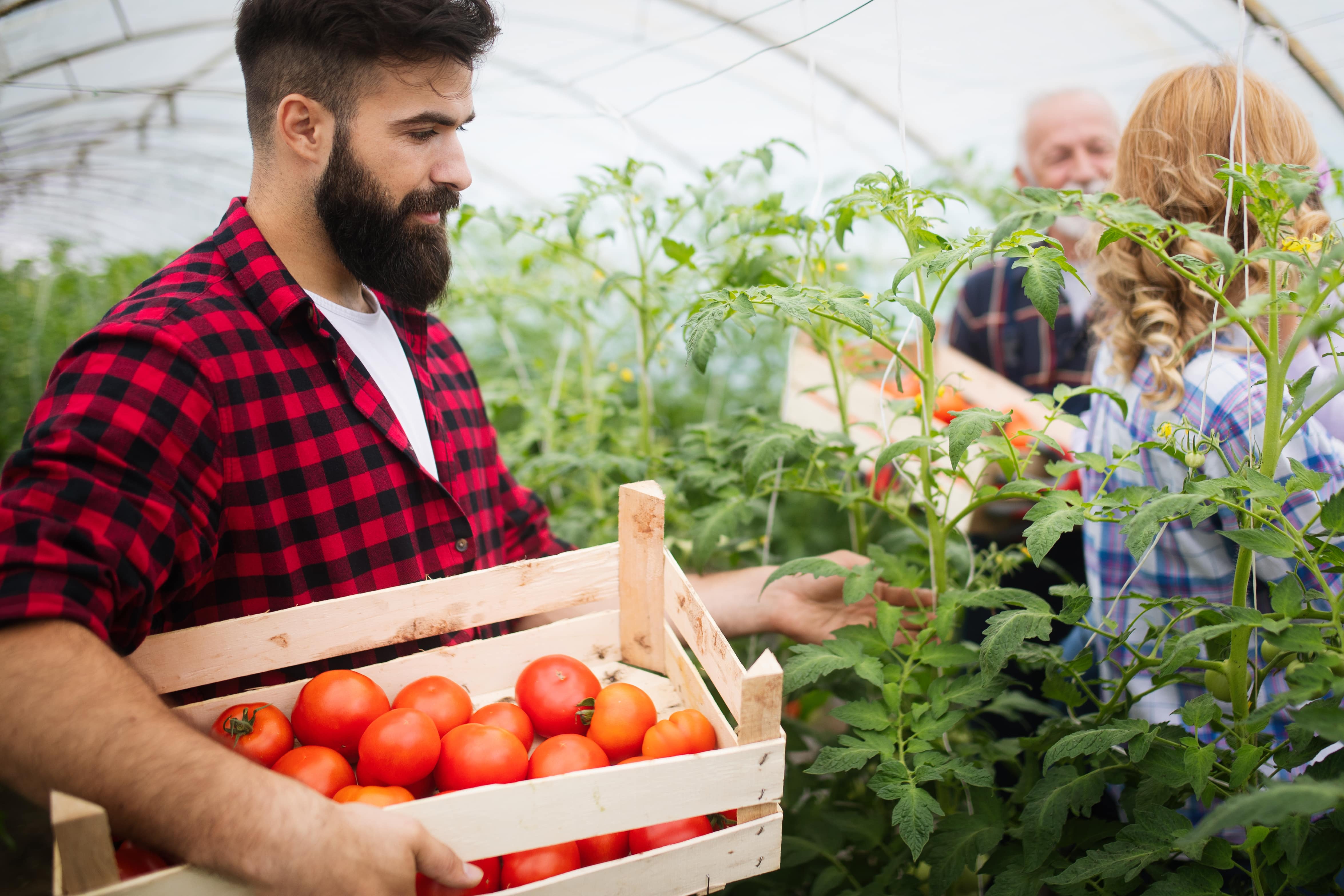 And we have everything to keep your employees happy, healthy and motivated.
Hive360 is a proud provider of employment and engagement support services to the food industry and is licensed by the Gangmasters & Labour Abuse Authority or GLAA, a Non Departmental Public Body of the UK Government.
As Britain faces new uncertainties in the wake of the Covid-19 and Brexit, and this vital sector is currently having to escalate its staffing and business capability rapidly in response, we are here to help.  Our expert team of payroll and pension administrators not to mention our engagement team, work seamlessly with your internal departments to ensure you can scale up your permanent and temporary staffing, and still provide the best welfare and employment support to your critical and key workers, at a time when they need it most.
GLAA regulates businesses that provide workers to the fresh produce supply chain and horticulture industry, to make sure they meet the exacting employment standards required by law.
You can find our Modern Slavery Statement here.
You can verify our license here.
Our objective is simple
To support employers and recruitment agencies operating in this vital sector by helping to relieve the burden of their employment administrative responsibilities, and providing their valued workers with exceptional physical, mental and financial well-being support 24/7.
Everyone involved in the fresh food industry can benefit from our expert support in payroll, HR management, Auto Enrolment administration and extensive staff benefits.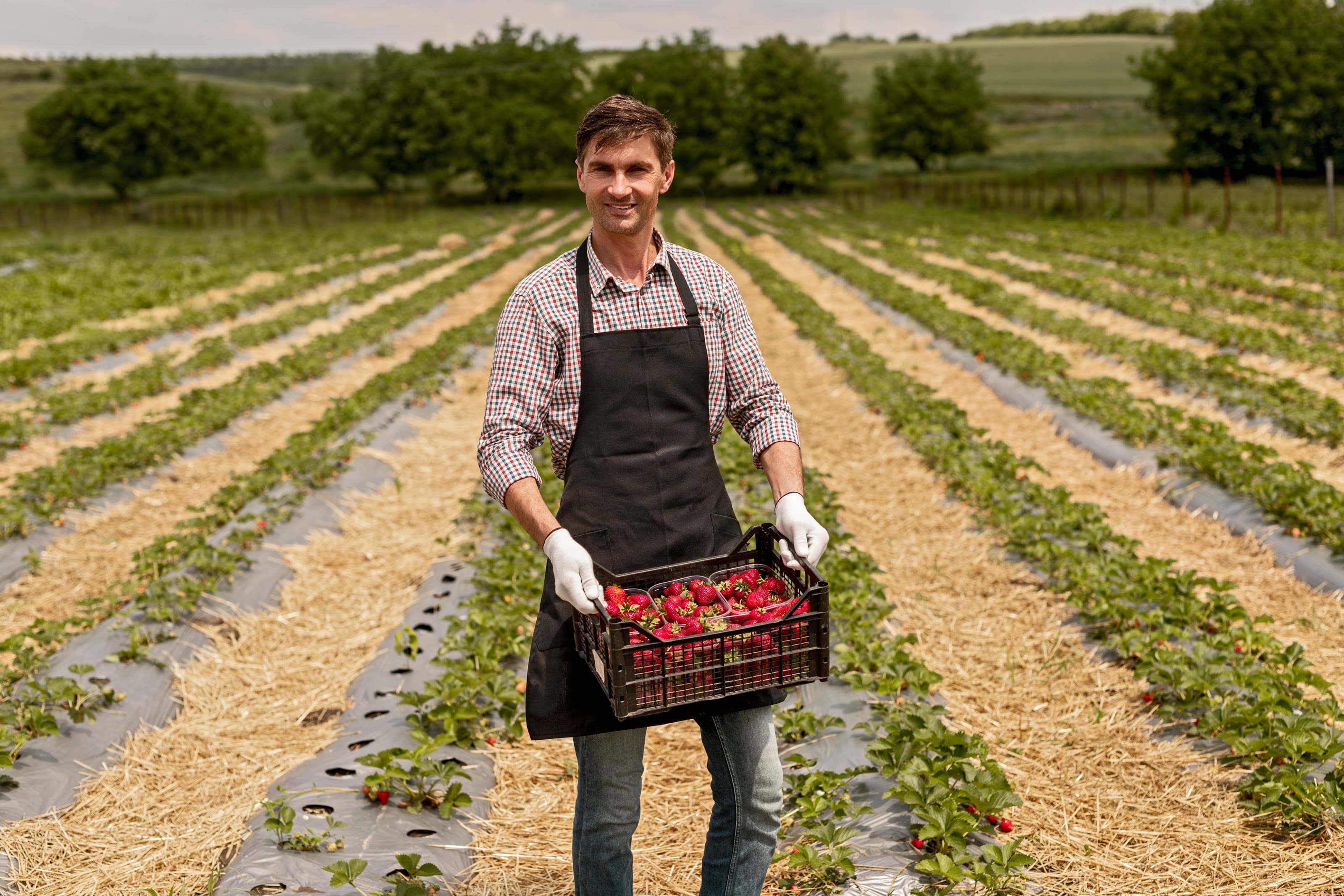 We give agencies and employers access to ;
Expert and fully compliant payroll support and a mobile digital payslip portal

Access to a high performing auto enrolment pension and professional administrative management of their scheme

A branded employee mobile engagement platform that puts welfare, money saving support and vital communication at the fingertips of their valued work force

Access to free HR legal advice and guidance as part of our service agreement
If you'd like a demo of our game changing Engagement platform and a look at the work we're doing in your sector now to support key workers, contact us today.
Work:Life in the palm of your hand
Imagine the impact of offering your employees a complete package of vital health and well-being support, money saving lifestyle discounts and streamlined employment communication in an easy to use mobile portal. Support and resources for all facets of their work:life;
Health & Wellbeing - supporting happier, healthier more focused people
My personal doctor service - with 24/7 click to call access to NHS GPs via phone and skype for medical consultation
My personal support line - providing immediate confidential telephone mental health counselling, crisis support and guidance
My Carer support - offers a vital resource of telephone advice and online guidance to help those who find themselves as primary carers of loved ones
Skills & Development - supporting career and personal advancement
My training - easy access to an array of online training courses for self-development and work-related skills certification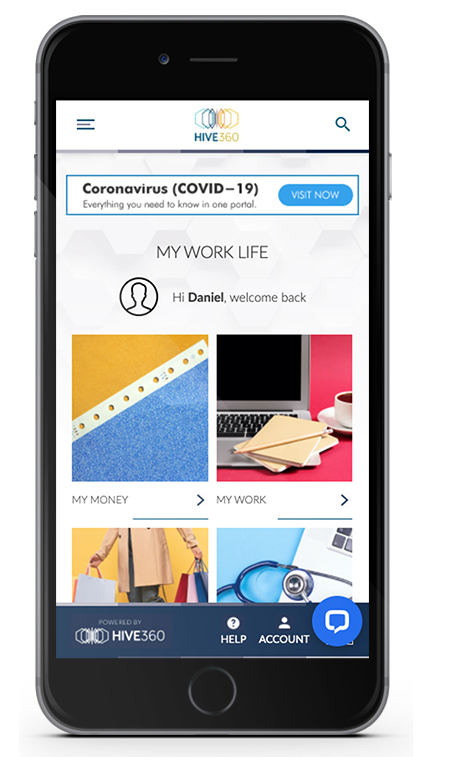 Lifestyle & discounts - helping to enrich leisure time
My discount outlet - Potential to save £100's on everyday spending with access to extensive highstreet, lifestyle and dining discounts
Attractive mobile phone savings
My insurance discounts -  across vital personal insurance policies
Money - making pay & pension more visible
My pay portal - A secure and encrypted central portal for all GDPR compliant payslips, documentation and payroll communication
My pension - A simple and user friendly pension dashboard, giving unique visibility of the real time performance of their HIVE360 nominated workplace pension fund