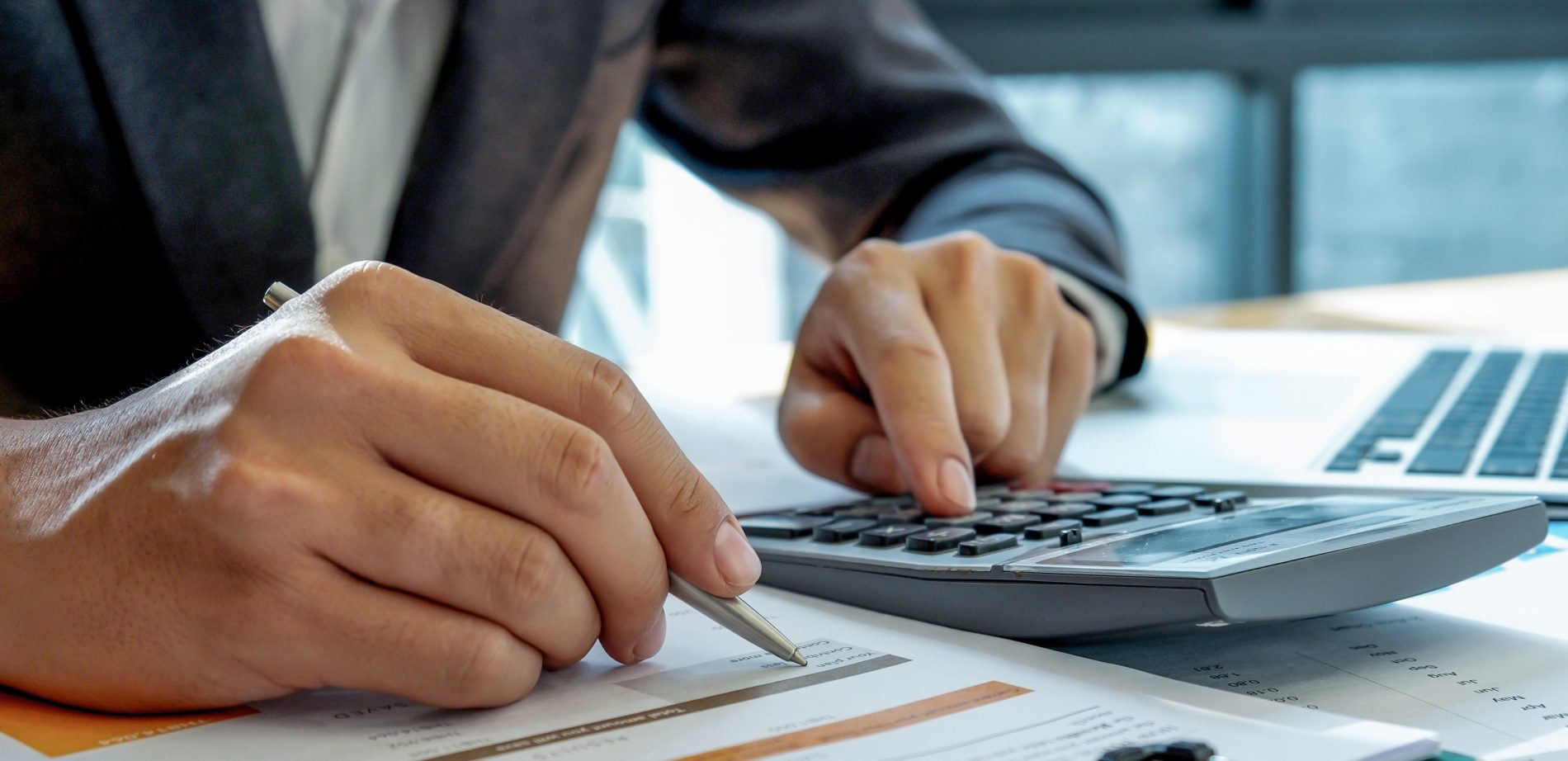 Rebuilding your business, reducing costs and looking after your employees – Where Do You Start?
August 13, 2020
Categorised in: News
Looking after your business and your employees doesn't mean you have to compromise on one or the other, and it doesn't need to increase your overhead either. Partnering with Hive360 means working together to reduce the burden on your internal resources by lowering overhead costs, as well as offering a better experience to your most valuable asset – your people. It's a win-win!
At a time when most businesses are under enormous pressure to cut costs, create new growth opportunities and restructure for survival, the key to success is often in the commitment and performance of your employees, as it is them who will help your business to thrive again.
So, looking after them as well as your bottom line couldn't be more important than right now.
Hive360's simple outsourced payroll & benefits model is a solution that combines outsourced payroll & employment administration with a game-changing employee communication and benefits mobile app.  It's a solution all delivered with a cost-neutral impact on your business overheads, and a huge gain in operational efficiencies.
We aim to lead the market with innovative and highly commercial support services that streamline employment administration and HR support and deliver creative and ground-breaking solutions that really look after your employees with health and wellbeing services and money-saving benefits.
The Employee Benefits Research 2020 published in May surveyed 269 HR decision-makers and found that just under half (47%) of employers say their budget is their biggest barrier for not improving employee engagement levels. A further 43% believed a lack of time and resource was another barrier for not putting employee experience at the forefront of their business structure.
Below, we outline exactly how we can help you transform your business by cutting your costs and streamlining your back-office functions as well as boosting your employee engagement offering with blue-chip benefits.
What is outsourcing?
Outsourcing is the practice of using another company to manage tasks that are traditionally handled in-house. For many businesses, this includes financial and HR services such as payroll, pension auto-enrolment, recruitment services and accounting.
Why outsource your payroll and employment administration to Hive360?
You are experts in your chosen business not in payroll and employment administration, so why carry the internal overhead and compliance burden?
Partnering with HIVE360 allows you to hand over this often complex and time-intensive responsibility to an expert with a proven track record of compliance, efficiency and excellence.  But we will give you so much more than a reliable service, we will enhance your employment offering to your people.
By outsourcing through Hive360, you can focus on your business and leave HR admin, Payroll and other services to the experts. Here's how we can help:
HR legal advice when you need it
By partnering with Hive360 you gain access to our team of HR legal advisers as part of our service at no additional cost. They are always on hand to provide support and give you the advice you need. 
Payroll processing and pensions administration
Prompt and accurate payment of your workforce should go without saying. Our payroll team process 1000s of weekly and monthly payslips and manage all pay communication and documentation, fulfilling all RTI and HMRC requirements. Our pensions team will also manage all your auto-enrolment workplace pension administration responsibilities. 
Employee pay and benefits app
We'll enhance your employees experience with a game-changing employee engagement mobile app that can be fully customised to your branding that becomes your central communications and engagement platform. Packed full of features including; all digital payslips, pension portal access, wellbeing support and money savings discounts, employee recognition and an internal communications hub. 
Offering a cost-neutral solution
Our total outsourced payroll solution and unique approach mean clients experience a 'cost neutral' impact on their operation and depending on current arrangements, can also see significant cost savings. By outsourcing, you can change fixed costs into variable costs depending on your business's needs, which enables you to spend your capital on growing your business instead.
Working with Hive360 will reduce the burden on your internal resources by lowering overhead costs. This is particularly useful for small to medium-sized businesses that require HR and payroll services but do not have the resources to hire an entire team to perform these. Finding and hiring a dedicated and trained team to handle these tasks can come at a premium, not just costing you money but also a valuable time when trying to find the right staff to fill these positions. This financial outlay can then be spent on more important areas of your business.
It is increasingly important to keep up with the ever-changing employment landscape, which can encompass risk management, payroll and pension auto-enrolment. If the continual legislative and compliance changes aren't followed, then you could receive costly fines. By outsourcing to a team that is dedicated to staying up to date and ensuring you are always working to best practice, it will also prevent you from making any costly mistakes.
What value outsourcing with HIVE360 can add to your business:
Potentially saving of £1,000's monthly depending on current arrangements
Total Compliance & risk management
Access toFREE HR LEGAL phone advice
Employee crisis& essential health support
Money-saving benefits that boost employee financial well being
A significant boost to your employee offering – raising your employer brand and reputation
Added value staff wellbeing
Hive360 believe that everyone deserves the best work:life experience and that great communication, wellbeing support and financial benefits are the cornerstones of this. So, we're empowering businesses of all sizes to achieve better engagement with their people, no matter what their budgetary limitations might be.
Ensuring your staff are looked after, supported and rewarded, so they reward you with their loyalty and performance is what drives us, and making it cost-effective and commercially viable is what sets us apart. Our solution gives you a myriad of added value services, based on a model that will deliver significant cost savings too.
Why Would Your Business Want These Benefits?
There are many proven benefits to your business and employees by giving out really great rewards:
Investing in your employees is linked to a 20% increase in sales as found by  Office Vibe.
Benefits promote a better work environment by improving employee wellbeing.
Fewer sick days as shown by the Gallup Poll in 2011. They found that engaged employees took 3.5 fewer leave of absence days than disengaged employees.
Pay, benefits and welfare support in the palm of your hand
Our sophisticated but easy to use mobile App, provides access to a vast range of free health, welfare and money savings benefits, not to mention instant mobile access to all payslips and pension performance – unique transparency at your employees' fingertips.
Health & Wellbeing - supporting happier, healthier more focused people
My personal doctor service - with 24/7 click to call access to NHS GPs via phone and skype for medical consultation
My personal support line - providing immediate confidential telephone mental health counselling, crisis support and guidance
My Carer support - offers a vital resource of telephone advice and online guidance to help those who find themselves as primary carers of loved ones
Skills & Development - supporting career and personal advancement
My training - easy access to an array of online training courses for self-development and work-related skills certification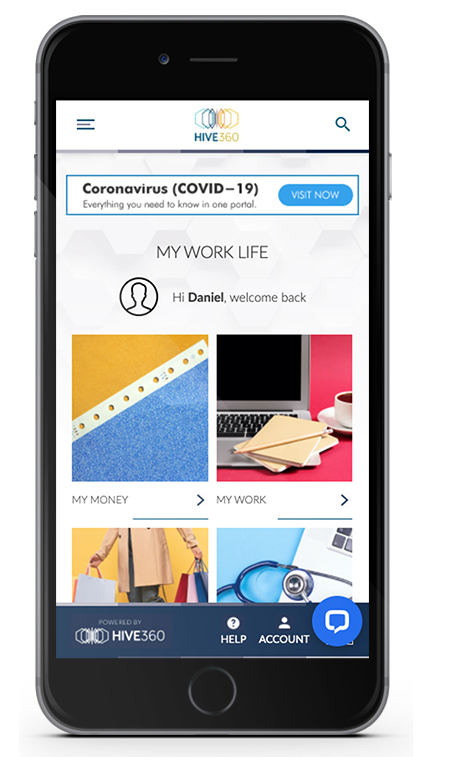 Lifestyle & discounts - helping to enrich leisure time
My discount outlet - Potential to save £100's on everyday spending with access to extensive highstreet, lifestyle and dining discounts
Attractive mobile phone savings
My insurance discounts -  across vital personal insurance policies
Money - making pay & pension more visible
My pay portal - A secure and encrypted central portal for all GDPR compliant payslips, documentation and payroll communication
My pension - A simple and user friendly pension dashboard, giving unique visibility of the real time performance of their HIVE360 nominated workplace pension fund
By working towards our pinnacles of success, Hive360 will be able to provide you with the best possible support for your business. Whether this is outsourced HR services, employee benefits, payroll services or pensions administration, we always put our customers at the centre of our business.
To find out more about how Hive360 can support your business and employees, cut your costs and streamline your back-office functions, get an instant cost savings calculation or book a free trial to see what this could look like in your business.
Cookies on the Hive360 website
We are using cookies to provide statistics that help us give you the best experience of our site. you can find out more or switch them off if you prefer. However, by continuing to use the site without changing settings, you are agreeing to our use of cookies. Learn More.
ACCEPT