We like to think Big
We are innovators and love to explore new ideas without the restrictions of the norm, and we pride ourselves on our core values of Honesty, Innovation, Value creation and Excellence. Sound like a culture you'd like to be part of?
We aim for exceptional customer experiences.
We place our customers at the heart of our business, and every one of us is responsible for customer excellence.
We offer an environment where our people feel they can thrive, grow and enjoy every day.  Where they are recognised and rewarded for their contribution to achieving our vision to be the best. Sound of interest?
Check out our latest vacancies below – or drop us an email with your CV and a covering letter explaining what you think you can bring to Hive360 and our customers.
Business Development Manager
Location:
Birmingham (Edgbaston)
Salary: dependant on experience, benefits include: My Staff Shop, online GP and welfare support services, discounted insurance products and 28 days annual holiday entitlement plus statutory holidays.
As part of our intensive expansion plans, we now seek an experienced Sales Executive
. Are you this person?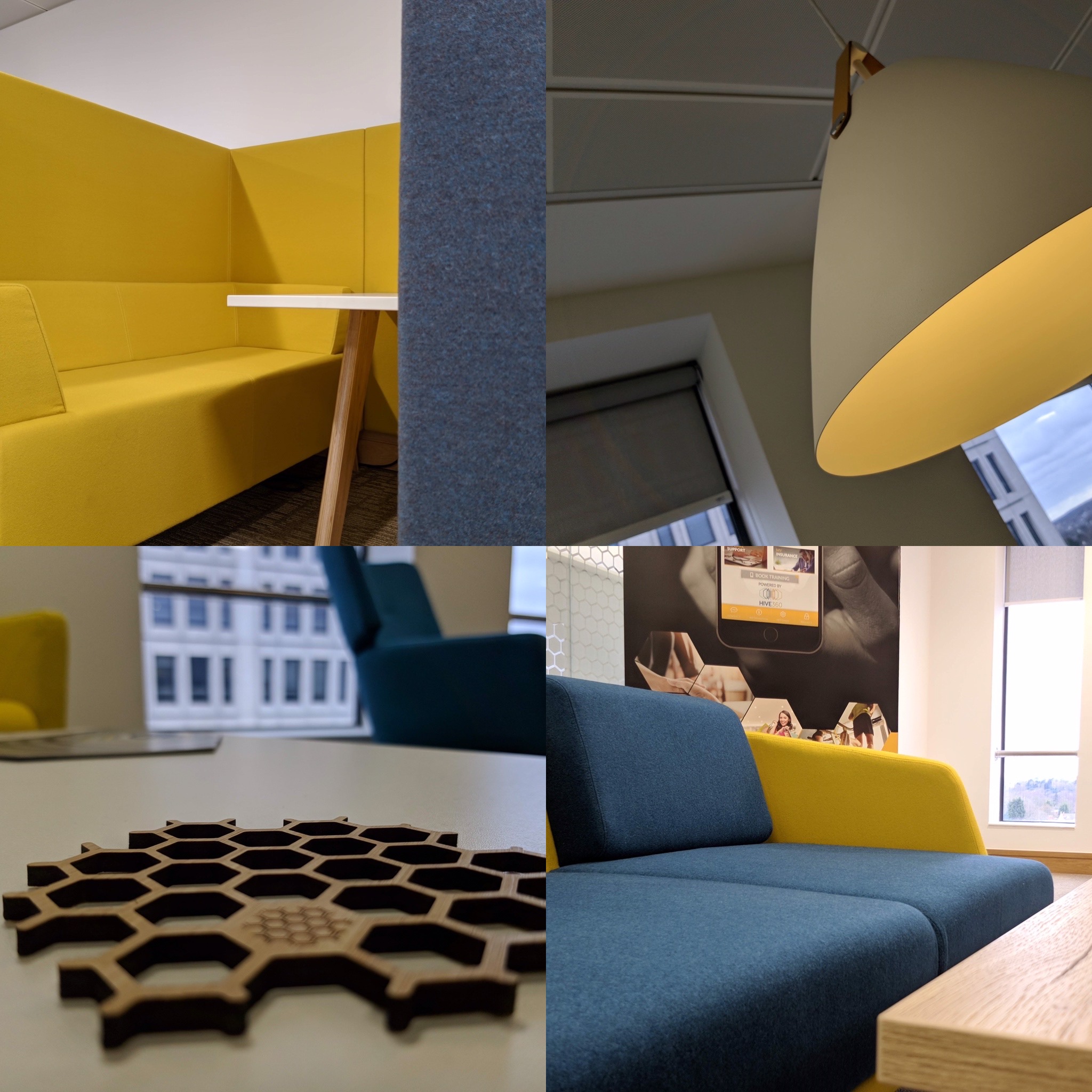 The Working Environment
When we started thinking about the design of our hive, we wanted a place that would stimulate collaboration and keep our employees engaged. We also wanted our new offices to show our clients what we're all about – innovative solutions that can help them stand out from the crowd.
And that's what we got! With the help of our suppliers Tang Interiors, Flow Office Co. and MFM IT Ltd, we created an inspiring new environment that allows our staff to perform to the best of their ability, to thrive and to enjoy every day they come into work.