Could it be time to consider a new model of employment?
July 24, 2018
A model that not only increases employee rewards but engagement, attraction, retention and welfare too!
As the gap between inflation and wages widens ever further, and the country is swamped by Brexit uncertainty, the impact on the labour market is acute.  Add into the mix pensions legislation and the ever increasing HMRC spotlight on umbrella and off shore models for temporary worker pay, then it's clear that now is the time for change and innovation.
Innovation in employment, is that possible?  Well we only have to take a leaf out of the US labour market book to see that yes, absolutely, this is possible – and potentially revolutionary.
In the US a model of 'co-employment' has been operated by the Professional Employment Organisation (PEO) market for over 3 decades, now reaching values in excess of $156bn in gross revenues with 3.4 million workers being employed through this model. The PEO was born out of the challenges faced by smaller businesses competing with global brands to attract from the same labour pool. The PEO market is now servicing thousands of businesses, allowing them to compete for the best talent by being able to offer market leading benefits and welfare support to employees and streamlining their payroll – all serviced by the network benefit power of their PEO partner business.  The results speak for themselves, with businesses using the PEO model experiencing 10% faster growth, 15% reductions* in staff turnover and the significant savings on their employment administration costs increasing their bottom line.
Hive360 has adapted this highly successful model for the UK market, with a total solution that supports payroll, pension auto enrolment, HR legal support, and market leading employee benefits and welfare support.
David McCormack, Managing Director of Hive360, has over 20 years' experience as a Director within the recruitment sector and over 15 years running payroll businesses, and quickly saw the scope in the market for a new model.  "Acquiring and retaining workers is one of the largest investments recruitment businesses have to make, and finding new ways to attract, engage and retain them is key to gaining a strong competitive edge."  McCormack continues, "Coupled with the ever-increasing compliance demands putting pressure on current models of temp payroll, a game changing employment solution is needed.  At Hive360 we put the workers at the heart of our service by providing world-class health, welfare, lifestyle benefits and payroll services, and we work with our clients to deliver significant bottom line savings and efficiency gains."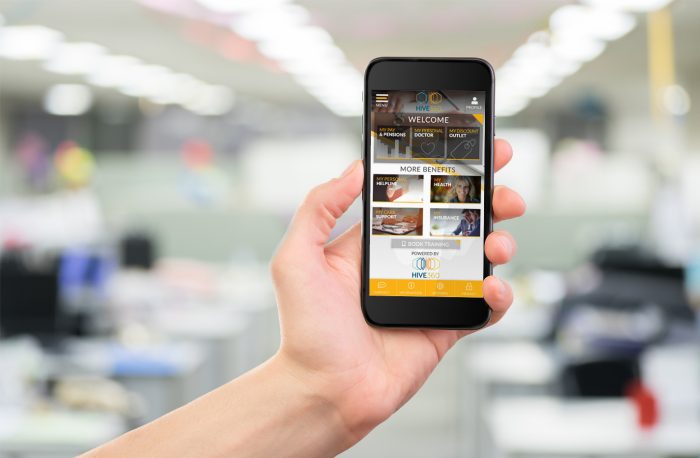 Today's trends show that workers are rejecting higher paid roles for more fulfilling ones, where they are more likely to find inspiration, so employee engagement is starting to become top of senior decision makers agendas.
The Hive360 solution delivers a complete employment support service to businesses of all sizes and across temporary workers, permanent employees and apprentices. At the heart of the solution is a sophisticated Pay and Perks app that delivers world class employment services and benefits at the fingertips of employees. GDPR compliant digital payslips, 24-hour access to telephone GP and counselling services, lifestyle benefits from PerkBox, access to a leading Training portal are just some of the features that Hive360 provide to their client's workers.
*Source : NAPEO
(article originally published at Recruiter Magazine)
Tags:
Hive360
,
innovation
,
news
,
On the news
,
PEO
,
Press